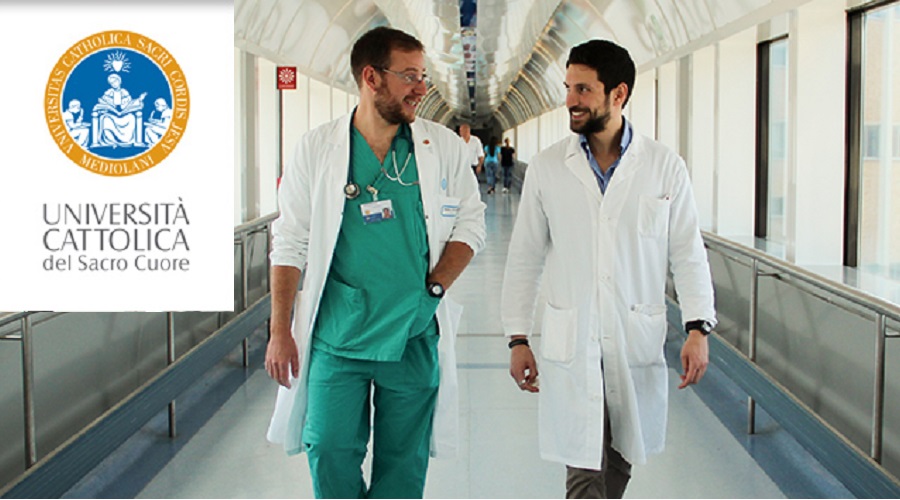 Applications are now open for the admission to the English-taught Master's Degree Program in Medicine and Surgery at the Rome Campus of Università Cattolica del Sacro Cuore. The following number of seats is available:
20 seats for Italian and EU citizens living anywhere and non-EU citizens who are already living in Italy legally (with a "permesso di soggiorno"/ residence permit);
30 seats for non-EU citizens living abroad.
Single-cycle Degree in Medicine and Surgery
One of the most qualifying features of the Medicine and Surgery program is the complete integration of basic and clinical sciences. This will be achieved through a multidisciplinary approach and an early involvement in patient management, including both ethical issues and legal responsibilities, which are at the basis of the profession. In addition, medical anthropology, bioethics and medical humanities will be emphasized, as well as the ability to communicate with the patient and the family. It will provide a strong specific background, and theoretical and practical preparation in medical practice and methodology, as well as a high level of professional decisions and operational independence in terms of ability to face and solve the main health problems from the preventive, diagnostic, prognostic and therapeutic point of view
Learning objectives
The program will provide complete integration of learning objectives of European and US curricula. The curriculum is designed also to help students prepare for the United States Medical Licensing Examination (USMLE) Step 1 and Step 2. Students will benefit from high-quality teaching and learning designed to encourage active participation and support independent thinking. They will acquire the ability to identify the state of health or illness of individuals on the basis of the knowledge of bio-pathology and pathophysiology. In addition, they will develop skills and general experience in the field of Internal Medicine, General Surgery, Pediatrics and Obstetrics, as well as Medical and Surgical specialties.
Deadline for application: February 4th, 2020
IMPORTANT:
FULL SCHOLARSHIPS ON TUITION FEES AND LIVING COSTS ARE AVAILABLE.
Contact EAC office to fill in the scholarship application form and to receive the application code.
Our services are free of charge.