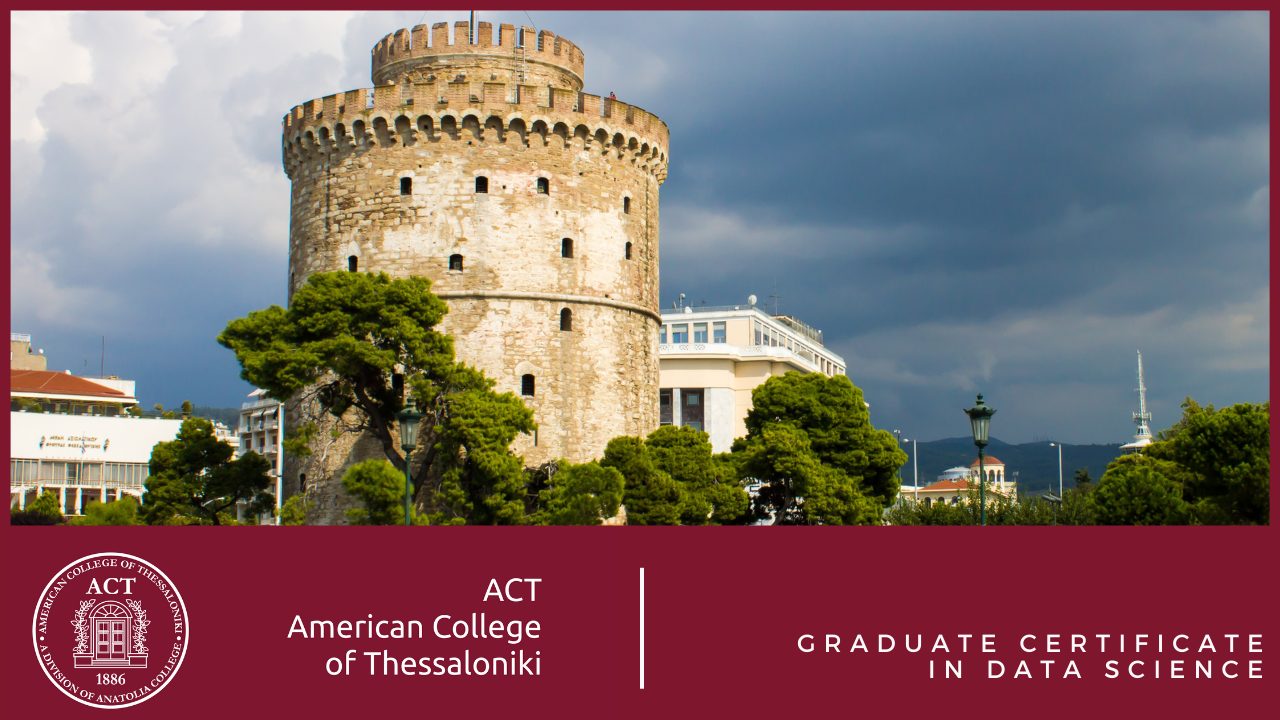 The Graduate Certificate in Data Science at ACT – The American College of Thessaloniki, aims to provide its participants with the necessary skills to comprehend big data through hands-on practice, enabling them to deliver their expertise on multiple scientific domains. Through this hybrid delivery program, you will develop an up-to-date understanding of modern data analytics, learn the foundations of data analysis, develop and practice basic and advanced methods for analysis through the use of relevant tool sets, as well as delve into the fascinating world of Machine Learning
The delivery of the course follows a Flexible Delivery format (One week face-to-face and one week online teaching with synchronous teaching and asynchronous work). This practically means that students will be on campus every other weekend, a total of 10 times during the duration of the whole degree.
The tuition cost is 400 euros per course (1,600-euro total for all 4 courses).
Persons who register by November 20 will qualify for a reduced tuition of 300 euro per course (1,200-euro total for all 4 courses).
Applications can be completed online, by making an account in our admissions portal and filling out the application (here).
Students should have basic knowledge of Python. Completing the first 4 weeks of this Coursera course should be enough preparation for the sequence (In the 2nd step of the registration process there is an audit option that has no charges).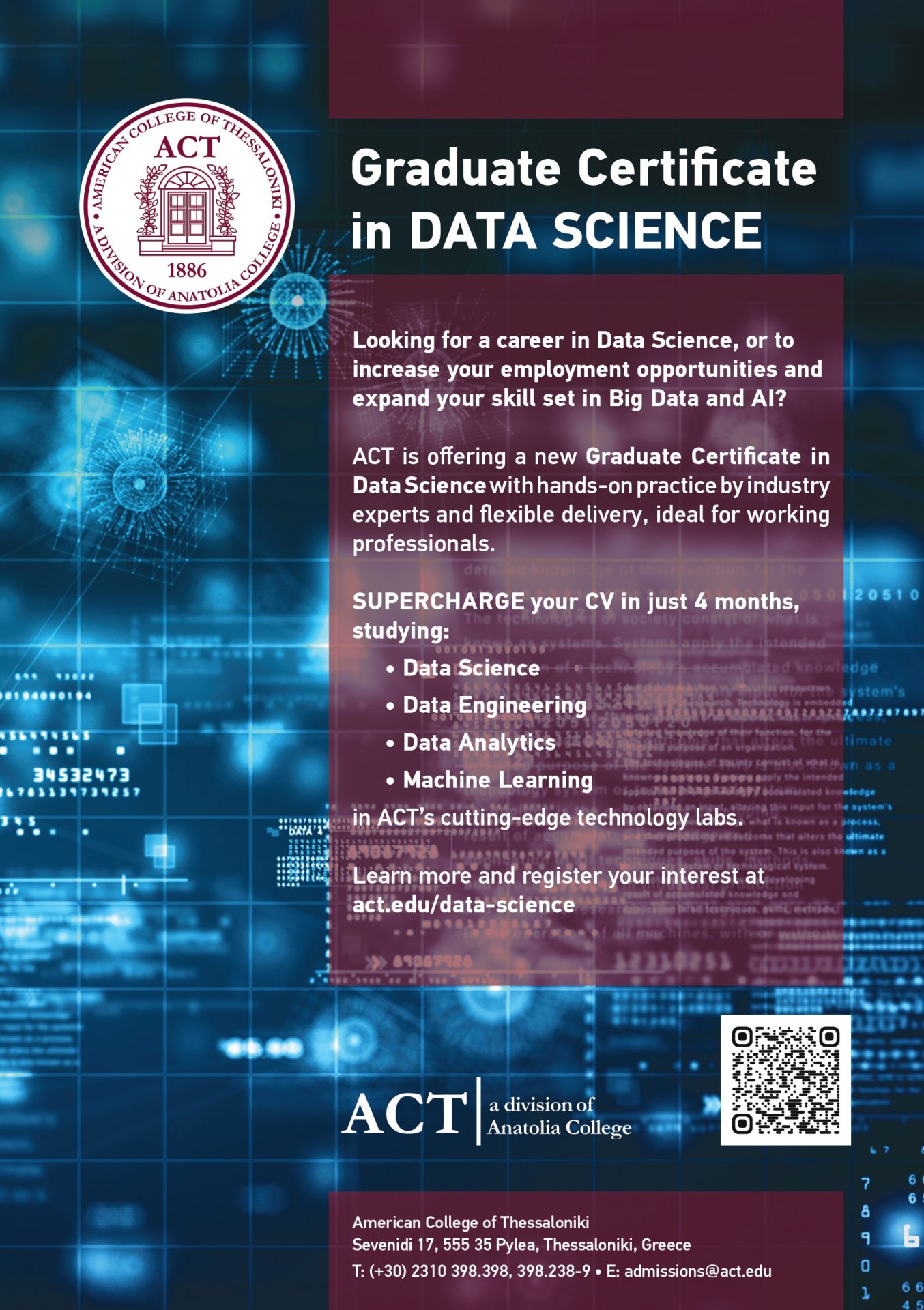 SCHEDULE AN APPOINTMENT