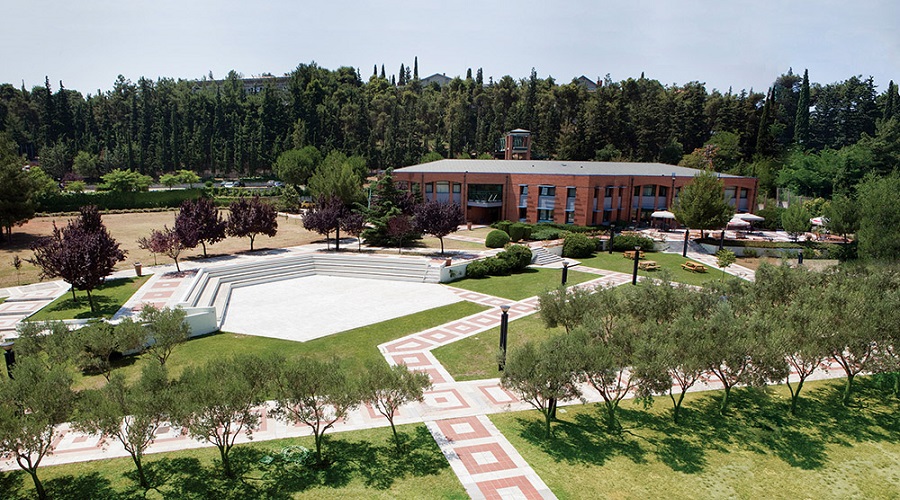 ACT, the tertiary division of Anatolia College, is accredited in the United States by NECHE (New England Commission of Higher Education). In addition to ACT having full NECHE accreditation, the undergraduate programs delivered at ACT are also validated by Open University, UK. ACT has also been granted a license by the Greek government to operate as a private post-secondary educational institution ("College").
ACT's comprehensive curriculum offers Bachelor degrees in Business with 4 concentrations, Computer Science, Business Computing, Psychology, Political Science & International Relations, and English with 2 concentrations, a Master of Science (MS) in Hospitality and Tourism Management, a Master of Science (MS) in Industrial/Organizational Psychology, and a Master in Business Administration (MBA) with 4 concentrations.
The combined degree programs that ACT runs in collaboration with renowned US & EU educational institutions also offer our students the opportunity to pursue degrees in various additional disciplines that include Sports Administration, Hospitality & Tourism, Political Science, Engineering, etc.
ACT also provides an extensive need and merit-based financial aid program.
ACT has been the school of choice for over 3000 American students, as it holds partnerships with major US institutions. These students, alongside others from across the Balkans, Europe, and the world create a vibrant academic community that brings life to a truly diverse, multicultural environment.
Undergraduate programs:
BS IN BUSINESS ADMINISTRATION
BA (HONS) IN POLITICAL SCIENCE & INTERNATIONAL RELATIONS
BA IN ENGLISH
BS IN PSYCHOLOGY
BS IN COMPUTER SCIENCE
BS IN BUSINESS COMPUTING
Graduate programs:
MBA – Master of Business Administration
MS in Hospitality and Tourism Management
MS in Industrial Organizational Psychology
For more information about the required documents, application procedure, scholarships and deadline, schedule an appointment with our local representative EAC Skopje.
Please refer to EAC office for fast and successful application process and to apply for scholarship.
Our services are free of charge.