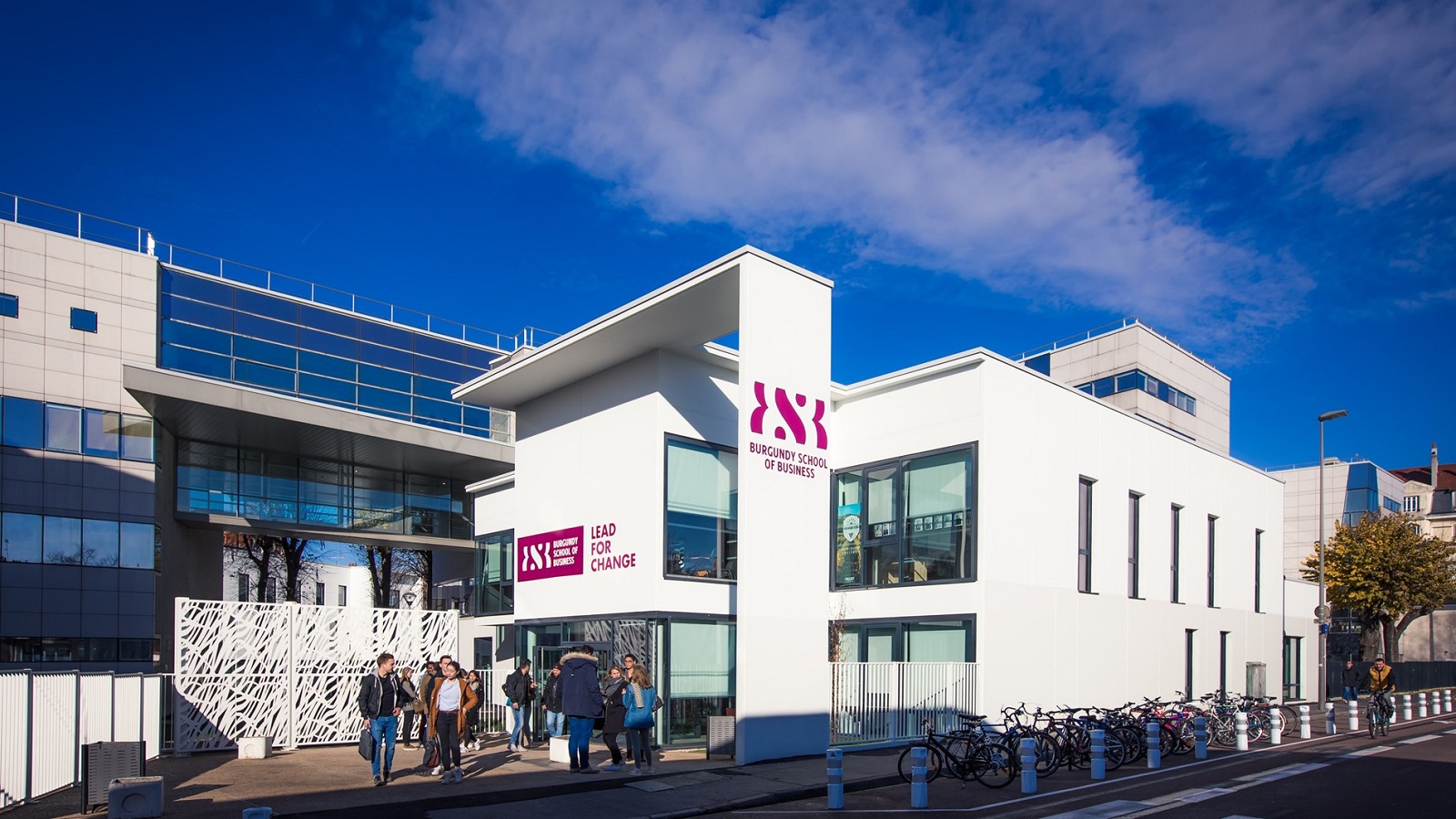 Founded in 1899, Burgundy School of Business – BSB belongs to the top 1% of business schools in the world to have received double AACSB and EQUIS accreditation.
BSB offers top-level Management training programs to French and international students: Bachelor, Master in Management, and postgraduate programs designed for recent graduates or professionals.
Rankings and Accreditations:
Among the 250 business schools in France, BSB is in the top 15 (5 places in 7 years)
BSB holds the double international accreditation AACSB and EQUIS among the Top 1% of business schools in the world
Ranked in the top 100 of the Financial Times for 4 years
Among the first 30 schools to obtain the Bienvenueen France label from Campus France
Undergraduate programs:
Postgraduate programs:
Master in Management Grande Ecole
MSc Luxury Management & Innovation
MSc Artificial Intelligence & Digital Technology Management
MSc Arts & Cultural Management
MSc Corporate Finance & Investment Banking
MSc Data Science & Organisational Behaviour
MSc Green Tech & Sustainable Societies
MSc Wine Management
MSc Climate Change & Corporate Finance
MBA Wine & Spirits Business
Deadline for application: 15 December 2022(recommended) and 15 February 2023
Scholarships
Scholarships are available for students. All students admitted to BSB will be considered for a scholarship and if eligible, the amount will be automatically deducted from their tuition fees.
All you need is to fill out the application form for the program you're interested in.
There is no separate scholarship application process!
For more information regarding deadlines, eligibility for scholarships, and application procedures please contact our local representative EAC Skopje by scheduling an appointment below.