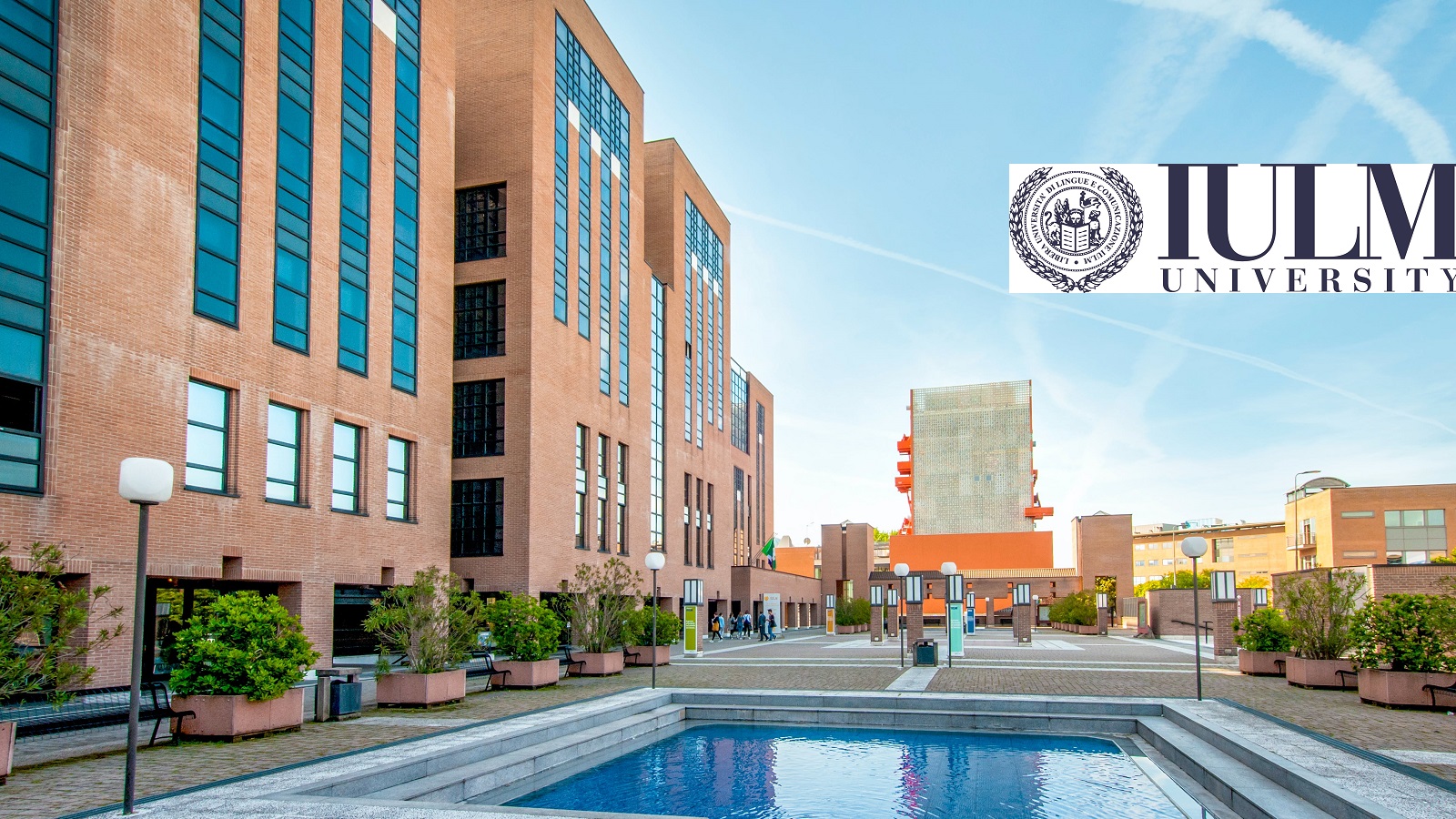 Università IULM is the center of excellence in Italy for training in Communication and New Media, Languages, Tourism, Arts and Design.
For more than 50 years, Università IULM has been building its educational mission based on expertise, knowledge and awareness, integrating professional competence, soft skills and cultural knowledge.
STUDYING IN MILAN, THE CAPITAL OF FASHION DESIGN AND CREATIVE INDUSTRIES
The IULM campus is located in Milan, one of the world's capitals of fashion, design and creative industries. Milan is one of the safest and most student-friendly cities in Europe, a vibrant and dynamic place where students can plan and build their future in a stimulating environment.
The campus offers priceless facilities for both learning and living. Surrounded by a flowered garden, it is an attractive place to study as well as an important venue for concerts, exhibitions and conferences, cultural and artistic events thereby making the University a multipurpose cultural center for the city of Milan.
UP TO DATE ACADEMIC PROGRAMMES
IULM is a University with dynamic teaching and learning methods, at both undergraduate and postgraduate level, from Communication to New Media, from Arts to Languages and from Tourism to Fashion and Creative Industries. The Academic Offer is composed of 6 undergraduate programs including 1 bachelor degree in Corporate Communication entirely taught in English, 7 two-year master's degree courses, 2 of which – Hospitality and Tourism Management and Strategic Communication – offer a dual degree entirely taught in English. In addition to this, there are more than 30 one-year masters' degrees.
IULM AT A GLANCE – FACTS AND FIGURES
1968: year of foundation
7 undergraduate Degree Courses (of which 1 taught in English)
6 postgraduate 2-year Masters's Degrees (of which 2 taught in English)
16 postgraduate 1-year Masters's Degrees
2 P.h.D. programs
6 Professional Training Courses
11 Executive Education Courses
ranked #201-300 in THE Impact Rankings "Reducing inequalities" 2020
ranked #1 in Italy and #4 in Europe for engagement in THE Europe Teaching Ranking 2019
ranked #201+ in THE Europe Teaching Ranking 2019
150 partner universities worldwide
1400 partner companies in research and learning projects
3 auditoriums
4 food & beverage outlets
50000 sqm campus
240 beds
Bachelor programs
Arts, Media, Cultural Events
Communication, Media and Advertising
Corporate Communication and Public Relations
Fashion and creative industries
Interpreting and Communication
Languages, Culture and Digital Communication
Tourism, Management and Culture
Master's degree courses
Art, Valorization and Market
Artificial Intelligence for Business and Society
Hospitality and Tourism Management
Marketing, Consumption and Communication
Specialized Translation and Conference Interpreting
Strategic Communication
Television, Cinema and New Media
Master & executive education
University Master's Degree
Specialist Master's Degree
Master's Executive
Executive Course
Scholarships are available for students applying through EAC Skopje.
For more information about the scholarship process and deadlines for application please contact our local representative EAC Skopje.