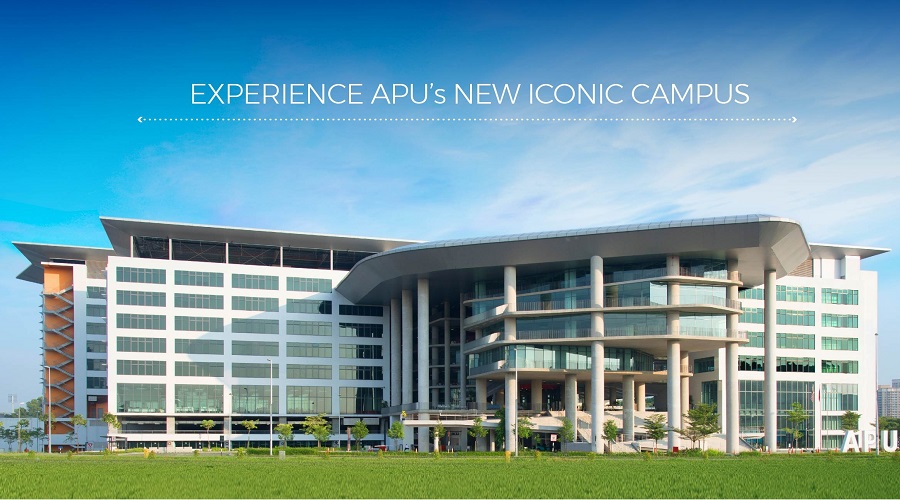 The Asia Pacific University of Technology & Innovation (APU) is amongst Malaysia's Premier Private Universities. APU was announced as among the Highest Rated Universities in Malaysia, being rated at TIER 5 (EXCELLENT) under the SETARA 2011/2013 Ratings by the Ministry of Education (MOE) and Malaysian Qualifications Agency (MQA). APU offers a wide range of Undergraduate and Postgraduate Studies, with Technology as a common core. With an international student community of more than 11,000 students from more than 110 countries studying in its Malaysian campus, APU offers a truly cosmopolitan learning environment which prepares students well for the global challenges which lie ahead. The campus is well-situated in a high-technology park environment, and is equipped to enable every student to get the most out of the study experience. The APU's aim to nurture and encourage innovation through their certain programs, with the intention of producing individuals who will learn, adapt and think differently in new and better ways.
Study Programs:
Undergraduate studies:
Bachelor (Hons) degree programs:
Computing, Technology & Games Development
Engineering
Business, Management, Marketing, Tourism & Media
Accounting, Banking, Finance and Actuarial
Bachelor Degree Programs offered by Staffordshire University, UK:
Animation & Visual Effects
Design Innovation & Brand Management
International Studies
Postgraduate studies:
Dual Master's Degree Programs:
M.Sc. in Information Technology Management
M.Sc. in Technology Management
M.Sc. in Software Engineering
Master of Business Administration
M.Sc. in Global Marketing Management
M.Sc. in International Business Communications
MBA (Euro – Asia Business)
Master of Finance
Master of Islamic Finance and Banking
Master of Accounting
Master of Accounting in Forensic Analysis
Master of Philosophy (MPhil) in Engineering
M.Sc. in Data Science and Business Analytics
Doctor of Philosophy Programs:
PhD in Computing
PhD in Finance
PhD in Management
PhD in Technology
PhD in Engineering
Scholarships EXPO – Study Abroad 2019
Event date: 26/10/2019
Event venue: Hotel Holiday Inn – 09:00AM – 17:00PM
Registration for this event is obligatory. To avoid waiting in lines at the entrance of the event please register here and receive your free visitor badge.