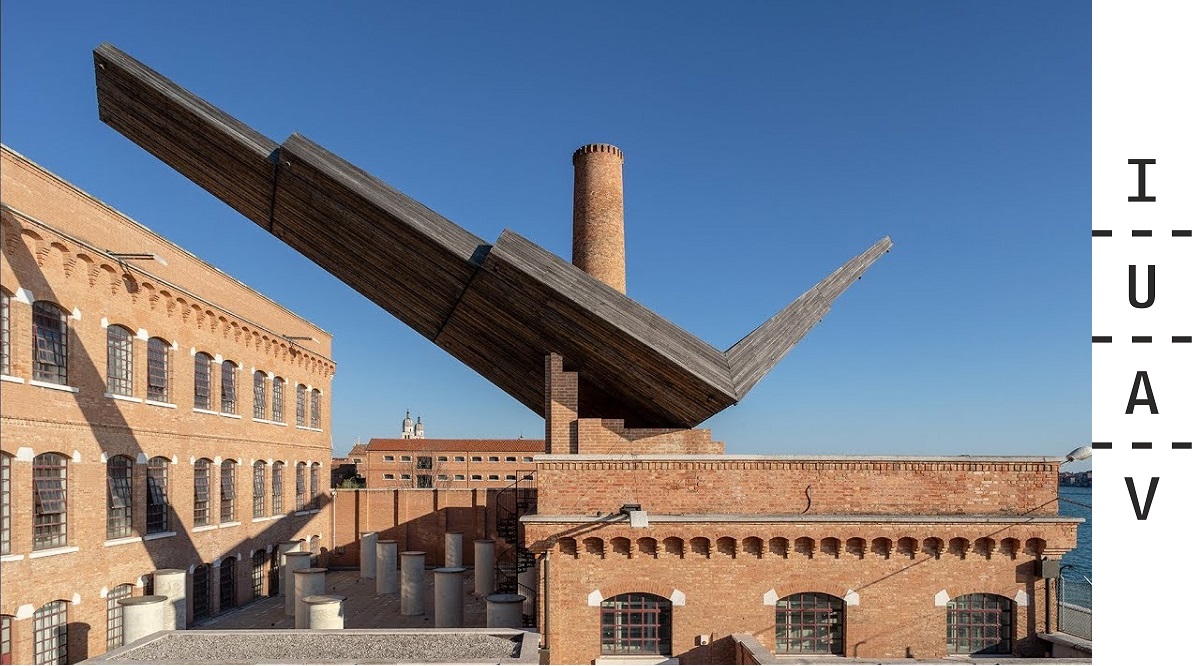 Have you considered studying architecture in a Renaissance building close to the historic center of Venice? You sit in a designed teaching room with a view of the Giudecca Canal and learn from the prestige lecturers and successful professionals in this field.
Getting undergraduate and postgraduate education in architecture or urban planning, together with soft skills and expertise, is required for today's challenges in the global market. So, if you want to upgrade and broaden your bachelor's education and become an inventive and independent practitioner in architecture in inspiring Venice, Università Iuav di Venezia is probably the right place for you.
It can't be more inspiring than studying at a university deep-rooted in tradition and at the same time committed to innovation. Keep reading to learn about the possibility this prestige university offers to international students.
Why Università Iuav di Venezia?
Università Iuav di Venezia (IUAV University) is historically a school of architecture, established in 1926. But today, this university has extended its educational program to other disciplines: urban planning, design and multimedia, theatre, fashion, and visual arts. Thanks to the English program's introduction, worldwide partners in teaching and research, and visiting professors, IUAV University grew into an international university.
What makes this university different from the others is the building of up-to-date professional skills required in the global labor market in line with the current transformation processes. In addition, its innovative education enables students to learn from the most qualified teachers and successful professionals in their disciplines in the art laboratories.
Following the mission, IUAV University aims to make a positive impact with its work on the outside world. Together with experience, inherited knowledge, and planning methods, IUAV University makes a positive impact by producing over 140 teachers and researchers who work today in other universities or research centers.
On top of becoming a student at IUAV University, you'll have the full support of the Job Placement Office in finding traineeship opportunities in Italy and abroad to find a job in Italy or globally.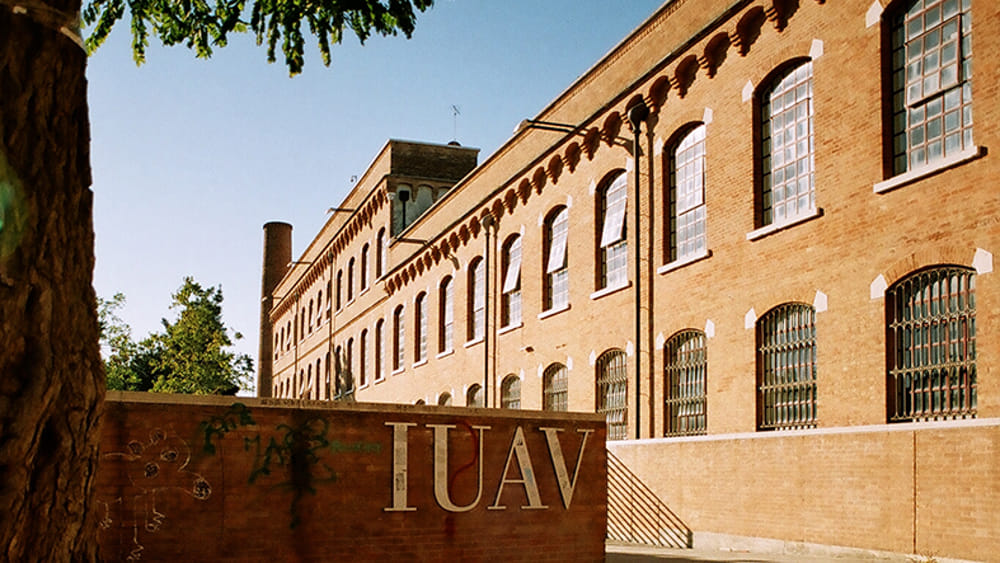 Undergraduate and Postgraduate Programs
IUAV University offers 4 Bachelor's, 7 Master's, and 25 professional master's programs. You may also find an opportunity for Ph.D. programs, postgraduate specialization programs, specialization courses, or other programs.
Bachelor's degree programs
Bachelor's degree programs at IUAV University are in 4 fields of study, all in Italian, with limited places for non-EU students:
Architecture – among 420 available places, only ten are dedicated to non-EU candidates;
Fashion and multimedia arts – 14 places out of the total 210 available places in fashion communication and new media, fashion design, or multimedia arts are available for non-EU candidates;
Planning and urban design – only ten candidates from non-EU can take place in this program;
Product, visual communication, and interior design – 10 places out of 180 are available for non-EU students in interior design or product and visual design.
Non-EU candidates can apply for the programs above if they hold any of the following qualifications:
A secondary (high) school diploma awarded by an international upper secondary education institution or school (translated and legalized diploma and get a declaration of the value through the Italian diplomatic office in your country);
A degree awarded by the Italian Republic, international bachelor's degrees, or diplomas awarded by European schools.
The admission test with 50 questions is part of the application process, and, as a non-EU applicant, the candidate must take an online Italian language test.
Master's degree programs
For those interested in postgraduate education, seven master's degree programs are available at IUAV University, 2 of them taught in English:
Architecture
Ma in architecture – taught in English
Fashion and visual arts
Planning and urban design
Ms in urban planning for transition – taught in English
Product, communication, and interior design
Theatre and performing arts
Master's degree program in architecture – English
If you want to upgrade your bachelor's degree knowledge in architecture, IUAV University is probably the right place. This program is offered to 47 non-EU internationally oriented architects residing abroad.
During the two-year study program, students acquire all the necessary competencies to become architectural designers and thinkers able to move towards a career in architecture as independent and inventive practitioners. Moreover, students will improve their communication, critical and analytical skills that can apply after in the creation and development of substantial projects or written research.
This English-taught MA in architecture offers excellent preparation for the changing demands of today's society in the technical-scientific area and the humanities. It educates students to cope with present-day problems related to urban and natural landscapes.
At the same time, the program focuses on the conservation and transformation of different architectural and urban contexts, considering environmental, economic, and social sustainability.
The MA in architecture will prepare you to resolve international architectural, urban, and environmental problems and challenges. You can learn the most innovative techniques and methodologies of the digital era. The program provides cross-disciplinary competencies in the following:
Urban projects and theories on the city, with their related issues on sustainable growth and de-growth;
Italian cultural heritage and its conservation through regenerative projects that can be applied to other countries and contexts;
Interior and exhibition design – a global asset for today's architects.
As part of this program, as an international student, you will attend an Italian language course.
Your career opportunities after completing this 120ETCS program are expanding. With the qualification you'll get, you become a highly qualified candidate that can apply internationally to public institutions and companies and private practices in construction and urban and regional planning.
MS in Urban Planning for Transition – English
Università Iuav di Venezia is the only university in Italy that provides thorough education and training in urban planning, architecture, design, visual arts, theatre, and fashion. This university puts together a renowned tradition with a strong commitment to permanent innovation. World-level professors and professionals run this unique Master's program is run by.
Urban planning studies were established for the first time in Italy in 1970 at this university. This master's program is primarily focused on urban resilience. It gives a perspective of a new vision of urban transition and innovation of the cities in parallel to maintaining the cultural heritage by preservation despite global changes.
The concept of the program is to get theoretical and practical aspects in collaboration with local and international organizations. It challenges students to investigate new perspectives on urban sustainability, climate change, disaster planning, and recovery.
The opportunity does not end in Italy but expands to France and China, where you can spend 1/3 semester and obtain a double degree.
After completing this Master's program, you'll become a highly qualified designer, capable of managing urban, environmental, territorial, and social planning at all levels; a designer of sectoral, experimental, and strategic plans; or an expert of public policies.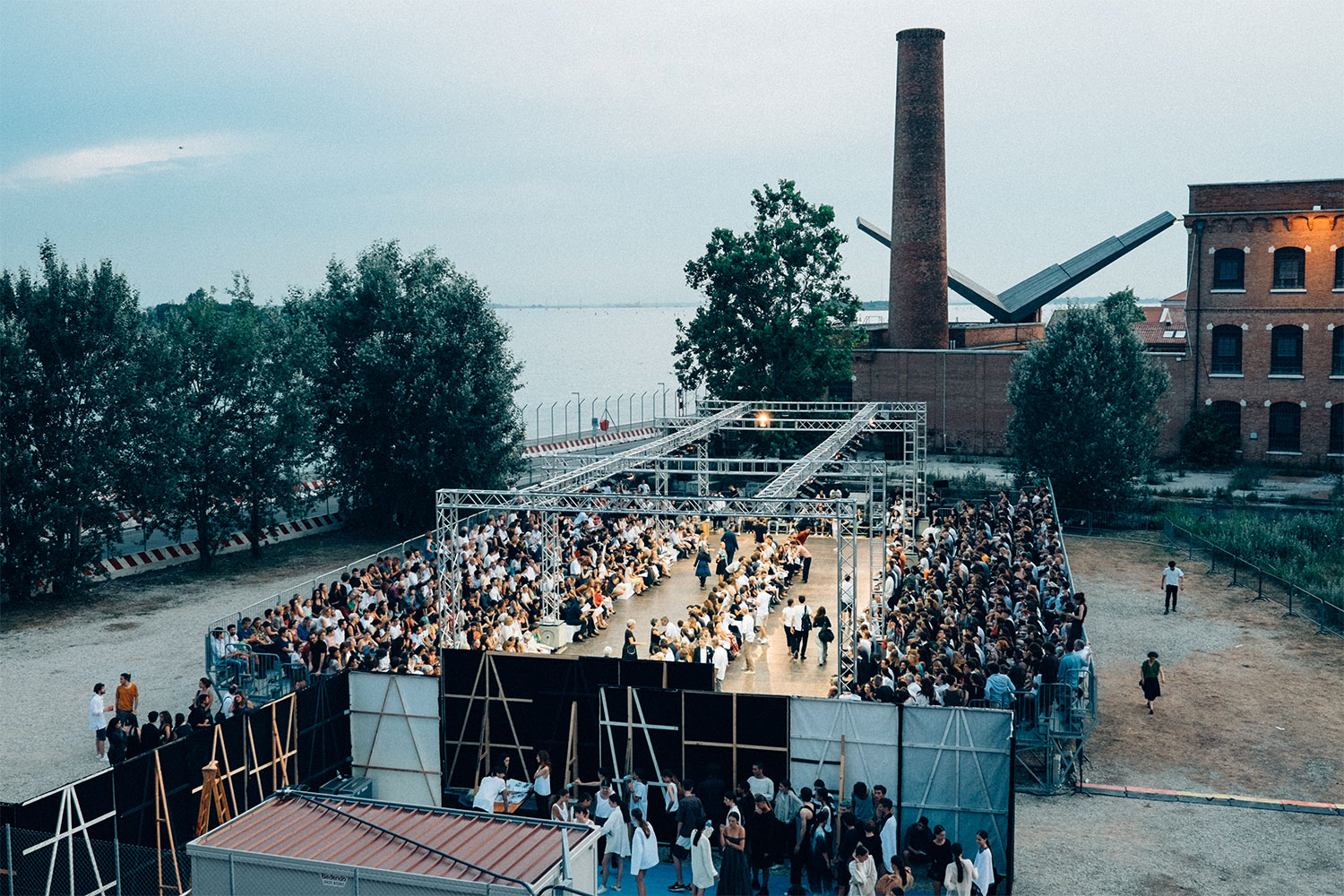 What Do You Need to Apply for a Master's Program in English?
If you have decided to continue with a Master's education in this field, it's the right time to apply. But, unfortunately, the time runs, and the deadline of the 6th of March 2023 is approaching.
In order to apply for the Master's program, you have to obtain a bachelor's degree in one of the main subjects related to the program:
urban planning;
architecture;
engineering;
sociology and social sciences;
geography;
economics;
political science and environmental science.
Urban planners and architects need to produce a portfolio. As an English-taught program, your English language knowledge should be at a B1 (or equivalent) proficiency level that is certified. If you don't have a certificate yet, don't worry, EAC organizes preparation courses and runs testing. Call us and find more details.
Fees and Scholarships
The maximum annual fee for bachelor's and master's degrees at IUAV University is € 2.822,00, divided into 3 installments. There are financial aid measures and scholarships available for all enrolled students, such as full or partial tuition fee waivers, as well as:
Regional scholarships – available for each academic year that covers tuition fee and include a subsistence allowance, free or discounted services, accommodation, and meals at university canteens. According to the student status, the amount is in the range of € 2,481.75 – 6,157.74;
Part-time job opportunities – these are paid collaboration services that IUAV University offers to students with specific financial and merit requirements and does not represent employment. For example, library activities support or data collection and processing, welcoming international students, or supporting computer labs for students are some of the students' engagements that are hourly paid.
Other financial aid measures and scholarships devoted to international students coming from our region include:
IUAV flat fee – this fee in the amount of € 500,00 – 1.000 euros is available for international students with economic difficulties to pay the annual fee;
Study@Iuav scholarships and tuition fee waivers – 8 scholarships in the amount of € 5.000 each and 30 tuition fee waivers for high-achieving international students enrolling in bachelor's or master's degrees.
For all the specificities, application requirements, and processes, you can ask EAC for advice and support.

Accommodation and Transport in Venice
Students at IUAV University have several options for accommodation. First, you can apply at a call for application for reduced-price accommodation at university residences in Venice or affiliated flats. IUAV University has established agreements with plenty of facilities and guarantees competitive prices. If you prefer private accommodation, again, IUAV University and Study in Venice developed a free tool to find accommodation in the historic center of Venice.
Venice is connected by bus with both airports nearby, Marco Polo and Treviso. Like in other Italian towns, buses in Venice are the main transport, with the difference that here they are water buses. These buses, so-called Vaporetti, connect the lagoon day and night. Classical basses and trams are available on the mainland.
Venice is a small town, and most destinations are within walking distance. Therefore, reaching one point from another on walking is an advantage to meeting people and spending some time together as locals do.
Once enrolled, you must obtain a visa, a residence permit, and healthcare insurance. For these and other logistics topics, EAC, as a local partner, will give you further instructions and all other details.
Life in Venezia
IUAV University is strategically and conveniently located in the heart of Venice, the historical center where students have many cultural and sports opportunities. Not many places in Italy and abroad can inspire a student in architecture more than Venice.
A town built on 117 small islands has existed for centuries, despite the threat coming from the water in the canals. This makes the town mystique and challenging for a daily discovery of new corners, streets, and places where you can easily meet new people and make friends.
Venice is famous for its unique architecture, the world-famous film festival, the annual carnival held every February, and fashion or music events. Therefore, this is a top attraction for tourists that make life in Venice crowdie and sometimes challenging.
Living in Venice, despite the specificities of the town, thousands of daily visitors, and the water public, can be a unique lifetime experience.

Final Thoughts
Your career as an independent architect or urban planner can begin anywhere; choosing the best university is up to you. Living in unique Venice and learning from proven professionals and highly-ranked professors is the best you can do for your future professional engagement.
The application deadline is approaching, so call EAC to get all the answers you need and make a final decision. Then, prepare the required documents and begin the application process with free-of-charge support by EAC. Professional advisors with over 20 years of experience are there for you to help you.