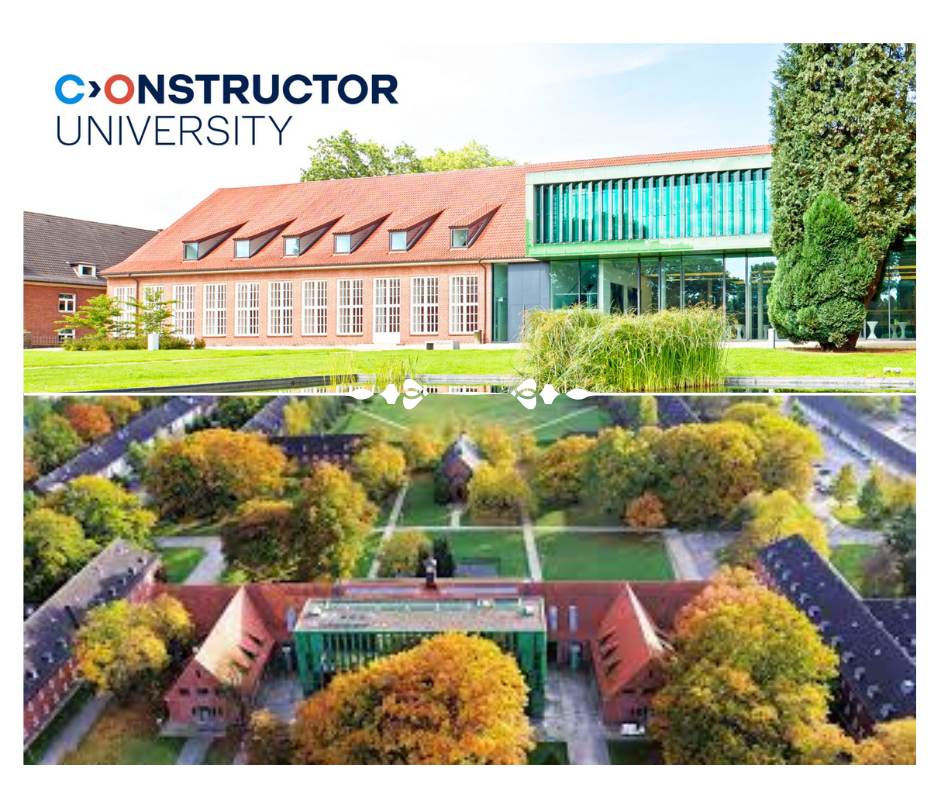 Deciding for future professional engagement is not an easy job. The pressure of the time, the dilemma between different occupations, and where abroad make you feel confused. Take it easy; this is your first big decision in life, and it's better to be right from the start.
Although you know the importance of knowing what you want to study, you think you can be good in Biochemistry, Cell Biology, and Electrical and Computer Engineering. And, of course, what after the studies?
Don't worry; the German Constructor University has a solution for both concerns. The unique 3C model and Pre-Bachelor program at this English-language private university will clearly answer what you want to study.
Keep reading to discover the opportunities Constructor University offers its students.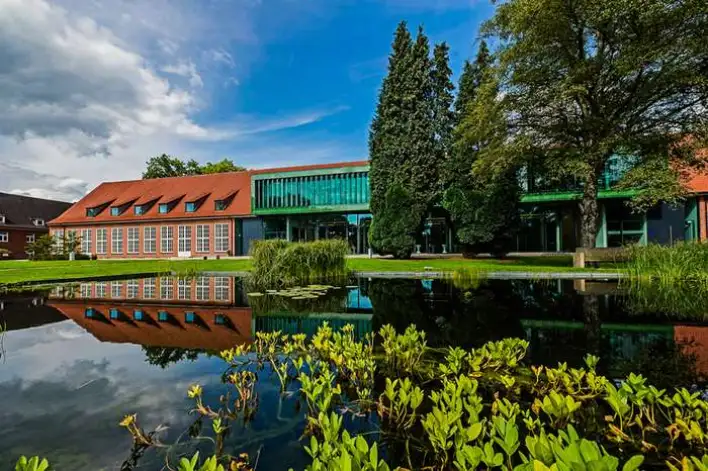 Constructor University Will Help You Find Your Career Pathway
Constructor University is a private, state-recognized university in Germany, gGmbH (a limited liability company whose profits are utilized for non-commercial purposes), known as Jacobs University by 2022. It has been in Bremen since 2001 and was founded with the support of the Free Hanseatic City of Bremen, the University of Bremen, and Rice University, Houston, Texas.
At Constructor University, in three years, the student earns 180 Credit Points, which is necessary for a Bachelor's degree in the major discipline they choose. What this university offers differently is the 3C Model Program, where a student chooses a minor field in addition to the major one.
Studying a minor discipline will broaden your knowledge and skills, encourage an interdisciplinary approach, and individualize your professional profile based on your interests. If you realize that the minor discipline is the one you want to study, you can change it to a major after finishing the first year.
Pre-degree programs are another reason to consider Constructor University:
International Foundation Year at Constructor University is another option that allows students to explore different subjects, improve their English, and strengthen their skills. This one-year program is designed as follows:
Qualification pathway – for those who need to improve their academic skills or
Orientation pathway – for those who are not yet sure what to study.

The Pre-Bachelor Semester is for those who finished high school in December or want to test this University before they apply. Starting in January, you will have six months to feel campus life and improve your English, German, mathematics, computer, and other skills.
If you think this is just a waste of time, you're wrong. On top of the knowledge and skills, you will earn 10 ECT. After completing the pre-bachelor program successfully, the student's admission to Jacobs University is guaranteed.
This relatively young university, ranked 27th among 475 worldwide universities in 2021, is bravely competing with more traditional ones. It is in the top 30% of more than 1,600 universities worldwide and one of the most prestigious ones in Germany, especially with an attractive social science program.
Read below to find all the English thought programs this university has developed.
Broad Spectrum for Interactive Studies
Studying at Constructor University is your chance to enter the international world from a top-ranked private university. Over 1,500 students from more than 110 nations live and learn there to prepare for an international career.
Undergraduate programs
At Constructor University, you may find a broad spectrum of study programs:
School of Computer Science & Engineering
Data Science and Software Development (BSc);
Electrical and Computer Engineering (BSc);
Robotics and Intelligent Systems (BSc);
Computer Science (BSc);
Applied Computer Science (BSc) – online program.
School of Science
Earth Sciences and Sustainable Management of Environmental Resources (BSc);
Mathematics, Modeling, and Data Analytics (BSc);
Medicinal Chemistry and Chemical Biology (BSc);
Biochemistry and Cell Biology (BSc);
Chemistry and Biotechnology (BSc);
Physics and Data Science (BSc).
School of Business, Social & Decision Sciences
Global Economics and Management (BA);
International Business Administration (BA);
International Relations: Politics and History (BA);
Industrial Engineering & Management (BSc);
Integrated Social and Cognitive Psychology (BSc);
Management, Decisions, and Data Analytics (BSc).
Please note that many disciplines can be switched from minor to major, but not all of them. For more details, contact the Educational Advising Center (EAC) in Skopje and schedule an advising session; they will explain what disciplines can be combined and which can be switched. Choose the best Major/Minor Combination match to strengthen your career options.

Interactive Learning
Students at Constructor University are involved in research activities from the first year. This is why Constructor University is famous among international researchers and young scientists and ranked 7th among 80 universities evaluated in Germany.
Classes are small and interactive, with direct communication between students and professors. Each student gets a professor as a personal mentor and academic advisor. All these make the learning experience better.
Constructor University is more than a place to get your Bachelor's degree. You will learn how to overcome challenges in your life proactively, meet open-minded people there, and build an international friendship network.
If you find this university attractive already, contact EAC advisors for the application process and requirements.
Graduate Programs
It is worth mentioning that Constructor University offers Graduate programs in some of the disciplines discussed above:
Computer Science and Software Engineering (MSc);
Data Science for Society and Business (MSc);
Supply Chain Management (MSc);
Data Engineering (MSc);
International Relationships (Ma).
For those interested in continuing their education, call EAC and find out if your current diploma suits these Master's programs.
Financial Supports Available for You
If you want to join this private university, number one in Germany, for its internationality and teaching, it costs and requires an extra budget. One year of the study program at Constructor University costs €20,000. In addition to the tuition fee, you should calculate € 8,500 costs for the campus accommodation and meals and about €650 for other university fees.
Luckily, Constructor University offers different financing options for the students, and with EAC support, it becomes affordable.
Scholarships
Based on the school Grade Point Average (GPA), all students are considered for an academic achievement scholarship. The maximum scholarship amount per academic year is € 8,000 and the scholarship number is unlimited.
All EAC applicants completed this important scholarship application step, and 90% of them got the maximum amount of € 8,000.
Tuition Deferral Program
This innovative program is based on solidarity, where new students get support from the graduated ones. The Income Share Agreement allows new students to focus on their studies without worries about the payments. The education fund will pay for the studies directly to the university.
After graduation and getting a job, the graduate student will repay tuition in 10 years. If you receive a scholarship or grant, this funding can be combined with those financial supports.
In the EAC case, 100% of applicants benefited from this program for € 8.000.
Several German foundations offer scholarships not managed by Constructor University. Based on your grades and your family's financial situation, EAC advisors will explain the opportunities and give valuable advice.

Home Away from Home
Constructor University is an excellent opportunity for you to meet people from all over the world. As an undergraduate student, you will be accommodated on campus in one of four colleges close to lecture halls and research labs.
Your new home will be a modern two-bedroom apartment fully furnished with a shared bathroom. Whatever residential college you stay in, you will have an available dining room, recreational lounge, study areas, and rooms for group meetings.
Constructor University is committed to ensuring the students' health, academic, and social well-being. Therefore, the campus has sports facilities, a cinema, and a theater. On top of that, there are sports clubs to join, such as Badminton, Basketball, Cricket, and many others, or dance, art, or STEM clubs.
Your Career Begins While Studying
Your primary aim is to graduate on time in the discipline you have chosen for your future profession. But, have you thought about what after? Where do you see yourself?
If you don't have answers to these questions, don't worry. Constructor University will help with your career pathway. With alumni working in various fields such as IT, consulting, research, finance, health, logistics, or engineering, you get closer to your first job after graduation. About 90% of students from Jacobs University found their first job within the first year of graduation.
If you have an entrepreneurial ambition, Constructor University may support your idea. The start-up program includes business guidance, workshops, events, and networking that will give you wind on your back. Today, 40 start-ups from the alumni program are active worldwide. Two of those start-ups got into Forbes 30 under 30 most influential people in Europe.
Constructor University is a bridge between students and companies. It offers services for companies to find new potential candidates and talents through its webpage or by organizing Career fairs. Companies like Google, KPMG, Tesla, Roche, Microsoft, Uber, Porche, or Delloite participate in fairs or partner with Constructor University. Can you think of something more as support to find a job?
Other Benefits When Study in Germany
Germany is becoming the most attractive non-English-speaking European destination for international students. In 2017,375,000 students decided to study in the fourth biggest world economy because Germany offers plenty of opportunities for international students.
Studying in Germany is an open door to the international labor market for students. German educational system offers extensive theoretical knowledge and practical experience. The qualifications you'll get if you study in Germany will have a good reputation in companies.
If you want to stay in Germany, you can apply for a residence permit and get 18 months to find a job. Over 10 million people worldwide live there, so that you won't feel lonely in this cosmopolitan and diverse country.
EAC is Here to Lead You Through the Process
Don't feel lonely when making your life decisions. Many students went through this challenging process and had concerns like yours. You can do it alone or look for professional advice and support.
The Educational Advising Center (EAC) is here to help you. With over 20 years of experience and built capabilities, EAC advisors will perfectly match your professional orientation and the University program and requirements.
Our advisors will lead you through the process to ensure your on-time application and successful admission. We are in direct contact with Constructor University as their official representative in Macedonia, so you'll get the required documents firsthand.
Our dedication and efforts resulted in the 100% successful admission of 30+ EAC applicants at Constructor University between 2021- 2023.
Moreover, EAC Skopje will prepare you to complete TOEFL, SAT, and PTE testing successfully. You can perform TOEFL and PTE tests in our center.
Contact us and use the benefit of our qualified services for free. Save your energy and leave the rest of what we are experienced for. We're waiting for you.
SCHEDULE AN APPOINTMENT BELOW