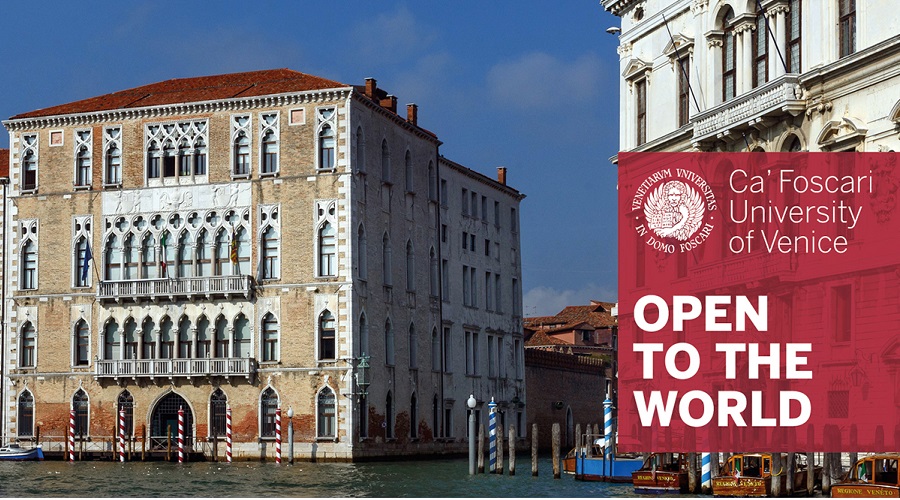 Originally established as Italy's first business school in 1868, Ca' Foscari University of Venice is now a multidisciplinary institution offering a wide range of study programs in economics and management, modern languages, the humanities and the sciences.
Ca' Foscari is ranked third in Italy for the excellence of its research, and it has earned so many of the coveted European Commission Marie Curie research fellowships that it is one of Europe's ten most successful universities in this regard. Globally, the QS world university rankings place Ca' Foscari among the world's top 100 universities for Modern Languages, the top 150 for History, the top 200 for Linguistics and Geography, the top 250 for the study of Economics & Econometrics and Accounting and Finance and the top 300 for Business and Management studies.
Ca' Foscari is located in the awe-inspiring city of Venice. With canals and boats instead of streets and cars, this city's truly singular historic center has been a vibrant place of cultural and economic exchange for over a millennium, and the beauty of its art and architecture has made it a UNESCO World Heritage site. Thanks to the stimulating cultural legacy of its dynamic cosmopolitan context, Ca' Foscari is characterized by the synergetic intersection of tradition and intellectual innovation, offering its students and professors the uniquely rewarding opportunity to learn and work in one of the world's most remarkable cities.
Ca' Foscari has approximately 21,000 students and hosts over 1,300 international students each year. In the firm belief that higher education and cutting-edge research must be innovative and international, the university has forged an extensive academic network of partner universities spanning the globe, allowing it to offer a variety of joint and double bachelor's and master's degrees and over 700 active exchange agreements with institutions all over the world. Ca' Foscari also prepares its students for the competitive global workplace and fosters an international, inclusive academic community by offering study programs taught in English at both the undergraduate and graduate levels.
Scholarships EXPO – Study Abroad 2019
Event date: 26/10/2019
Event venue: Hotel Holiday Inn – 09:00AM – 17:00PM
Registration for this event is obligatory. To avoid waiting in lines at the entrance of the event please register here and receive your free visitor badge.