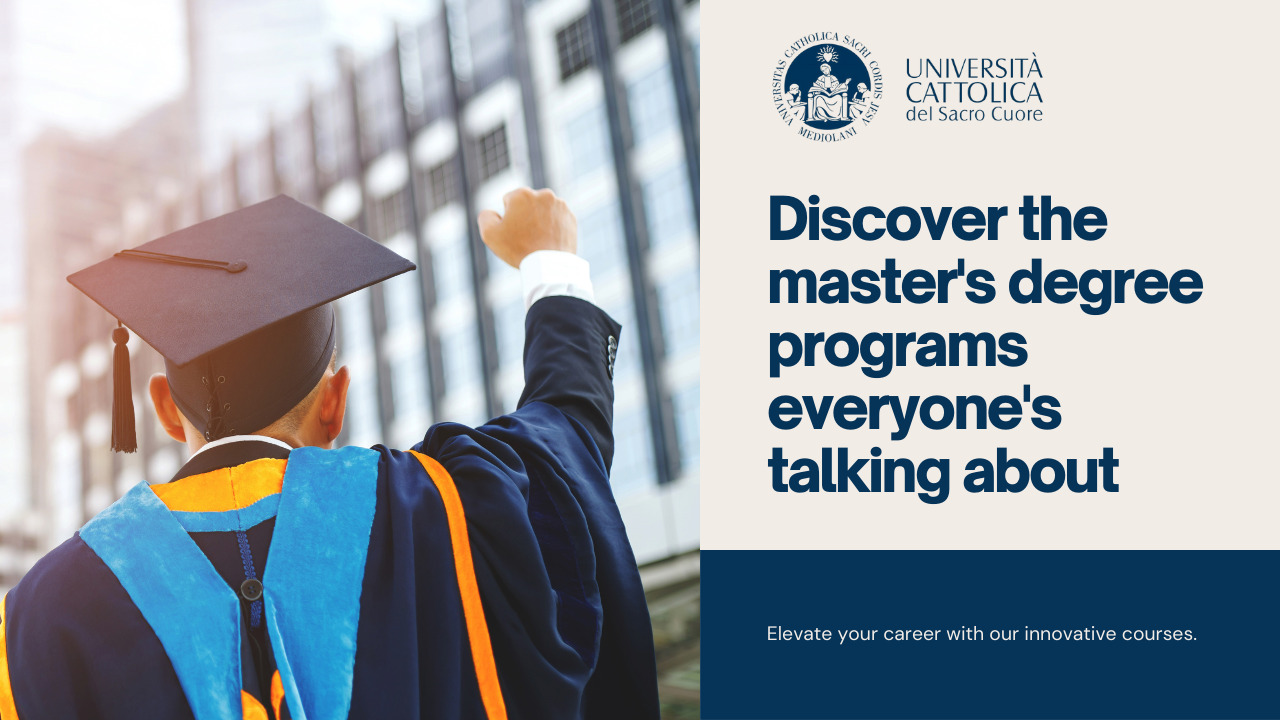 You haven't yet decided to study abroad at 18, but now that your friends are close to graduating abroad, you know you want an international career too. Excellent. Now is the time to explore the new Cattolica Master's program for your future job. Some of them might interest you. Università Cattolica del Sacro Cuore, the largest private university in Europe, has developed Master's programs of the future, meeting the highest expectations of future professions. Biotechnology of Physics Innovation, Psychology Applied to Food, Health, and Environment, or Advanced Public and Cultural Diplomacy are some of the programs that attract students your age. Read this article, where we bring you the most promising one or two-year Master's programs for successful careers of the future.
New 2-year Master's Programs for the Career of the Future; Competing in the big world on the job market is not easy. You know that you need robust confidence, soft skills, and to learn the local language. But, most importantly, you must offer the knowledge that employers will seek in the following decades. Here are the latest programs Università Cattolica del Sacro Cuore has recently launched.
Sustainable Food Systems – Italy-France Double Degree Program
If you want a solid foundation in sustainable food production for an international career, join this unique double-degree program. Università Cattolica del Sacro Cuore has established a high-quality bachelor's program recognizable to employers for many years.
Now, the university offers a Master's program as well, delivering strong knowledge of:
Microbiology for food production;
Food biochemistry;
The environmental impact of the agro-food chain;
Food system sustainability;
Food technology and plants;
Food quality assurance;
Economic impact of agricultural and food regulation;
Food supply chain management;
Law and regulation in food.
With this dual-degree program, after completing the first year in Italy, you'll continue at ISARA in Lyon, France, to learn about:
Entrepreneurship;
Sustainable development in food industries;
Food processing; and
Managerial innovation.
Your Master's thesis, supervised by ISARA or Cattolica, can be conducted as part of your internship in a food organization or company. Complete this prestigious master's program and get ready to obtain managerial positions in SMEs in the food industry, such as:
Food system innovation;
Production and processes;
Sustainable development;
Quality and safety;
Supply chain.
For this double-degree program, you must have an academic background in food science, agricultural science, or nutritional sciences. Yet, you can still apply with other backgrounds. If you have doubts, contact EAC for more details about this program, eligibility, or the application procedure.
Innovations in Biotechnology Applied to Regenerative Medicine
If you want to work on research in the laboratory, biotech, pharmaceutical industries, or other professions related to biotechnology, don't look further. Innovations in Biotechnology Applied to Regenerative Medicine Master's program is right for you to learn about:
The revolution of stem cell research;
Advanced stem cell biology;
Mechanisms of degeneration and regeneration;
Biomaterials and tissue engineering;
From in vitro to in vivo preclinical models toward clinical applications; and many more attractive research courses.
You will upgrade your English by focusing on the scientific field and also get into the Italian language. If you plan to stay in Italy, an Italian language course is more than welcome when you go for a job interview.
Physics and Innovation
For those who want to upgrade their education in physics and have a career in research, Physics and Innovation is a Master's program that can meet their expectations. This program was created to match the needs of innovative science and industry. It combines cutting-edge skills in physics, STEM knowledge, a problem-solving attitude, and soft skills in business and technology management, finance, and sustainability. Within this program, you will learn about:
Advanced techniques for physics research;
Quantum physics of atoms and molecules;
Statistical mechanics and complex systems; and many more courses related to your field of interest.
You can choose one of the following fields:
Theoretical and Quantum Physics;
Physics for Sustainable Technologies; or
Physics for Sustainable Finance.
The Physics and Innovation program is an extraordinary opportunity for the new generation of scientists, those who want to be quantum engineers, experts in data analytics, finance risk managers, or innovation managers.
Consumer Behavior Consumer Behavior is another attractive and specific program run by the School of Psychology – Agricultural, Food, and Environmental Sciences.
It was created to educate a new generation of psychologists, enabling them to bridge the gap between science and society. With this program, you will learn to work on behavior change and the acceptance of innovation in food and health sciences.
The curriculum of Psychology Applied to Food, Health, and Environment covers the following topics:
Consumer Health and Food Choice Psychology with a field project;
Social and Community psychology of health and eating behaviors with a field project;
Research methods for understanding consumption and health behaviors;
Principles of agri-food systems and technology innovation;
Animal welfare and environmental impact assessment. What makes the program extra engaging is learning with field projects such as:
Clinical psychology of lifestyle;
Psychology of decision-making and well-being;
Psychology of behavior change for health promotion.
Internships and traineeships in companies or public bodies will make you ready for your next professional engagement in this field. You will develop multidisciplinary nutrition, production, environment, economics, and sociology competencies.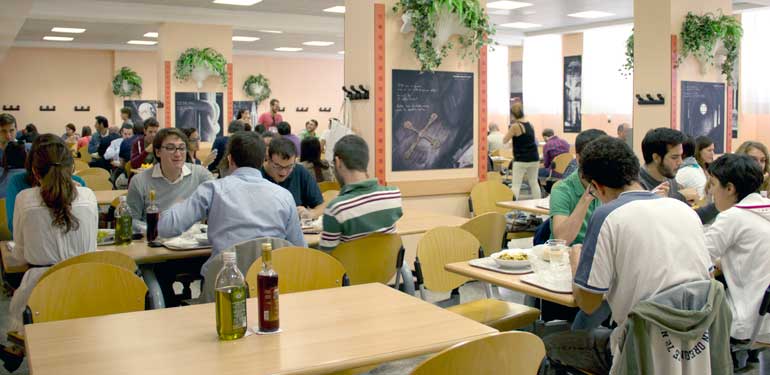 Aside from the new programs, you might find other interesting 2-year graduate degree programs listed below, organized by campus locations:
Milano Campus
The Art and Industry of Narration;
Banking and Finance;
Communication for Business, Media, and Culture;
Data Analytics for Business;
Economics;
European Studies in Investor Relations and Financial Communication;
Innovation and Technology Management;
Linguistic Computing;
Management;
Methods and Topics in Arts Management (MaTAM);
Statistical and Actuarial Sciences.
Rome Campus
Healthcare Management.
Piacenza-Cremona Campus
Agricultural and Food Economics; 2. Food Processing: Innovation and Tradition; 3. Global Business Management; 4. Sustainable Viticulture and Enology.
Brescia Campus
Applied Data Science for Banking and Finance;
Physics for Technologies and Innovation.
1-year Master's program and Get Ready! For those who want to be ready faster for a fantastic career, Cattolica offers the following 1-year graduate programs.
Advanced Public and Cultural Diplomacy for International Relations
Have you considered beginning an international career in cultural diplomacy, communication, or a financial company, or do you want to become a brand manager in an international consultancy? In that case, this 1-year program provides the education you'll need. The faculty brings together the knowledge of international experts and professionals from international institutions and non-governmental organizations such as the UK, Spain, and the USA.
The program is divided into 4 levels and covers the following topics:
Level 1 – Global Issues and International Relations;
Level 2 – Public and Cultural Diplomacy;
Level 3 – Digital and Business Diplomacy;
Level 4 – Soft Skills Work shops and Final Project Work.
With an internship planned at the end, you will successfully complete this program. For more details on entry requirements and application timeline, call EAC and find the details.
Sport Management
The objective of this program, organized in collaboration with Sportmaster Consulting Srl, is to offer students personalized guidance from its esteemed partner professionals. You will get expert support to choose your career in the sports management industry.
This program is still under construction and will start in March 2025 and cover:
Strategy & Management;
Accounting & Finance;
Governance & Legal;
Policies-Societies and Territories.
The sports management program will also focus on developing your soft skills training in leadership, team building, and public speaking. You can complete your internship in one of the 40 national and international sports organizations that Cattolica collaborates with.
Have a close look at the complete list of 1-year programs; some applications are already open for the January 2024 intake:
Milan campus – Open applications for January 2024 intake (applications are only open for the two online masters)!
Advanced global studies
Arts Management
Data Science for Management
International Cooperation and Development
Middle East Studies
User Experience Psychology
International Business 8. International Business – Executive
Milan campus
Corporate Communication;
International Business;
International Business – Executive;
International Marketing Management;
International Screenwriting and Production;
Luxury Goods Management;
Strategic Management and Global Business;
Economics and Finance;
Sports Management.
Piacenza campus 1. Viticulture and Enology. (will no longer be offered at least for the upcoming intake).
Rome campus 1. Advanced Public and Cultural Diplomacy for International Relations.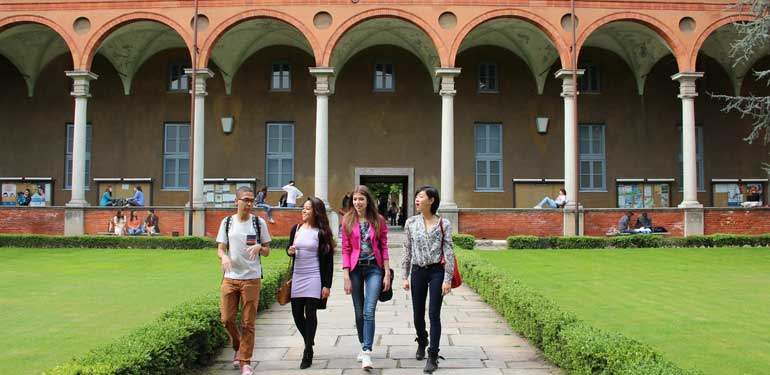 One or Two Years of Graduate Studies? Whatever program you choose, you'll get a high-quality education. However, the right decision depends on where you want to continue:
Academic pathway – choose a 2-year program;
Professional diploma – choose a 1-year program.
After completing a 2-year Master's, you can apply for a Ph.D., which is not the case if you finish a 1-year program. What you should also consider is the academic background that you come from. For a 2-year program, it usually requires a similar program. Conversely, to gain more practical knowledge and skills, go for specialized 1-year graduate programs. It might sound complicated, but don't worry. Schedule a free advising session at EAC. The experienced advisor will practically explain your preferred options.
Tuition Fee and Scholarship For all international students residing outside the EU, the annual full tuition fee amount is €8,840 (9050 is the updated tuition fee per year for MSC). However, Università Cattolica fosters international students' access and offers the UCSC International Scholarship. With the support of EAC, you can apply for this annual tuition fee reduction and get a discount that covers about 37% of the total cost. If you receive the UCSC International Scholarship, your tuition fee will be €6,050 (the final fee after the UCSC scholarship will be 6400). There are other forms of financial aid offered by EDUCatt. For more details about it and eligibility to apply, call EAC and ask for them. It is essential to apply as early as possible to benefit from the best offer!
Learn Italian and Get Closer to Italians
If you plan to begin your professional career in Italy and move on in your life, the Italian language is a must. Communicating in Italian will open more work opportunities and help you get incorporated into society. Initially, while studying at Università Cattolica, you can use the self-learning linguistic lab (CAP) of the SeLdA (Servizio Linguistico d'Ateneo). This is a flexible and autonomous solution for learning Italian through a personalized language advisory service. However, SELDA also organizes fee-paying Italian language courses. There are other opportunities to learn Italian. The most important is to practice while staying in Italy. You will learn faster and be more respected by your Italian colleagues and peers.
Take Away
Have you decided what your next step is? If you still cannot make a final decision, ask for support. EAC is there for you. Experienced advisors have helped hundreds of students over the past 20 years, so they'll do it for you. Now is the right time to call and schedule an advising session. Time is running out for January programs, the calls are already open, and places are limited. Don't waste a whole year, but decide now, choose your Master's program, and start packing your bags. The future is waiting for you. Be the leading actor in your life and work on it.
SCHEDULE FREE ADVISING SESSION