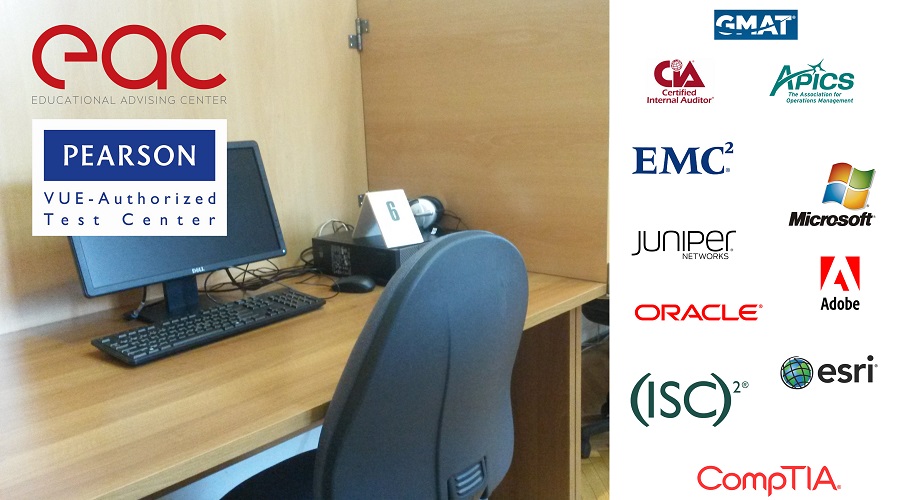 EAC Skopje will begin with regular testing dates from 04.05.2020 (Monday) following several safety measures that will apply to all EAC staff members as well as to all candidates who will be testing in our test center due to COVID-19. TOEFL, PTE, GMAT and all other tests from Pearson VUE will be administrated regularly so check for available dates on the official website of the exam.
There will be several measures regarding the safety of our candidates and our staff:
We reduced the capacity of our test center to 4 candidates maximum in order to maintain physical distance between the candidates (at least 2 meters distance as recommended by the Government and the Ministry of health);
All candidates are required to wear masks and gloves at all time without taking them off during the test;
If the candidate does not have a mask and gloves, EAC Skopje will provide the necessary equipment to the candidate at the entrance;
No exceptions will be made and candidates who refuse to wear safety equipment will not be allowed to take the test;
For all other updates, we will provide information following the development of the situation with COVID-19 in our country and in accordance with the measures set by the Government and the Ministry of health.
For additional information please contact EAC Skopje:
T/M: +38923246304; +38975397349; e-mail: petrusev@oic.org.mk