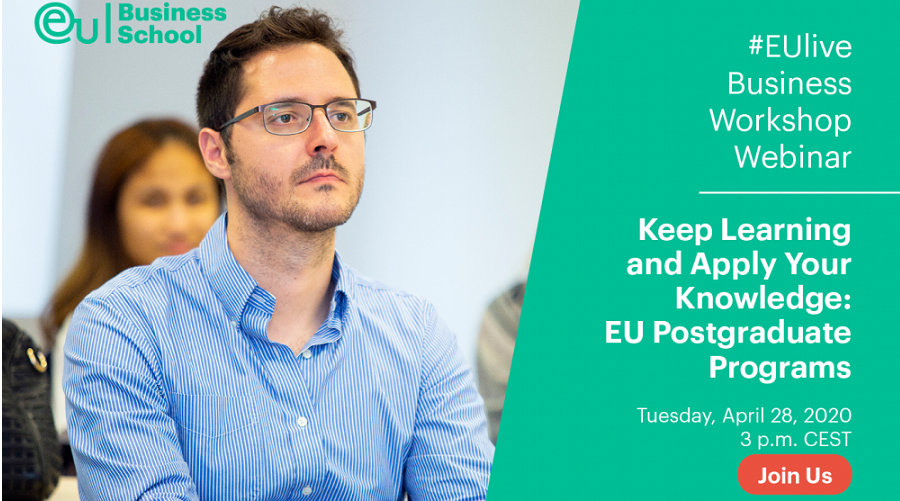 In a difficult social and economic climate as the one we are living now, a way to move forward is investing in tools to overcome the emergency itself and create new opportunities. A post-graduate education is in this case an all-in investment: the lifelong-learning concept will be a "must" for those who would like to travel safely, and possibly successfully, out of this crisis. Master's and MBA programs help you to grow, improve your skills and expertise and specialize in the industry of your choice.
At EU Business School, we offer a wide range of accredited degree programs fully taught in English, the global language of business. Our school offers a diverse and international environment, where you will be able to prepare for a successful career in the ever-evolving, globalized world of business.
To help guide you through our postgraduate programs and career opportunities during and after graduation, we are presenting a live webinar: 'Keep learning and apply your knowledge: EU Postgraduate Programs' which will take place, on Tuesday, April 28, at 3 p.m. (CEST).
We're looking forward to meeting you and answering all your questions.
To enjoy a better experience, we recommend you download Adobe Connect App.
Register here today and don't miss this opportunity.