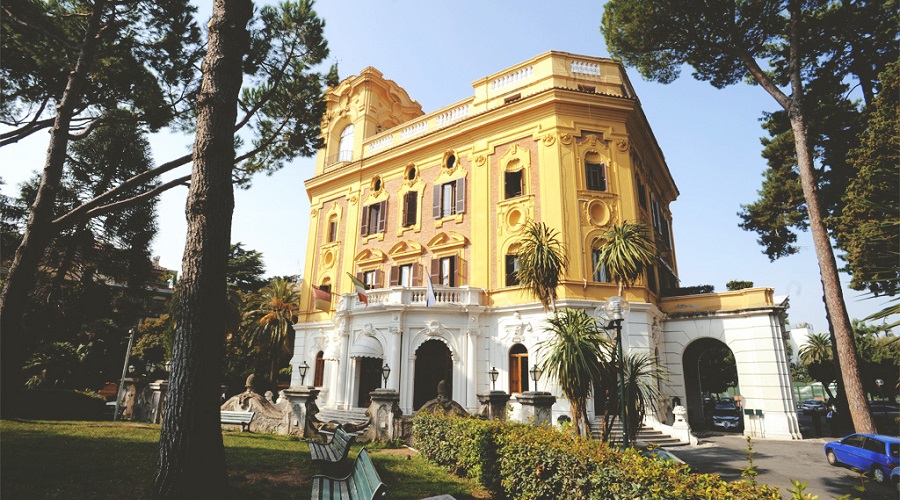 In the last decade, hardware and software design and algorithms analysis have become popular and well-paid occupations. As per the U.S. Bureau of Labor Statistics, the median annual wage for computer and information technology occupations was $97,430 in 2021, and the projections are that by 2031 the job market will have a 15% growth.
Aside from the current IT labor market attractiveness, finance analysts, according to Forbes, are always needed and will be for business success. They are also among the well-paid jobs with a median annual income of nearly $95,000, equal to computer technology jobs.
If computer science and management or business and economics are your fields of interest, high-demand jobs in the following decade, your career pathway is almost set. Still, one crucial component should be added for your future success, a high-quality education.
Luiss University has a solution for you, offering education tailored to employers' requirements. With its innovative programs, collaboration with the business society, and educating professionals ready to face the challenges of the real world, Luis University is probably the right place to begin your career.
Keep reading to find details of the English bachelor's and master's programs and the opportunities to study at this No. 1 private university in Italy.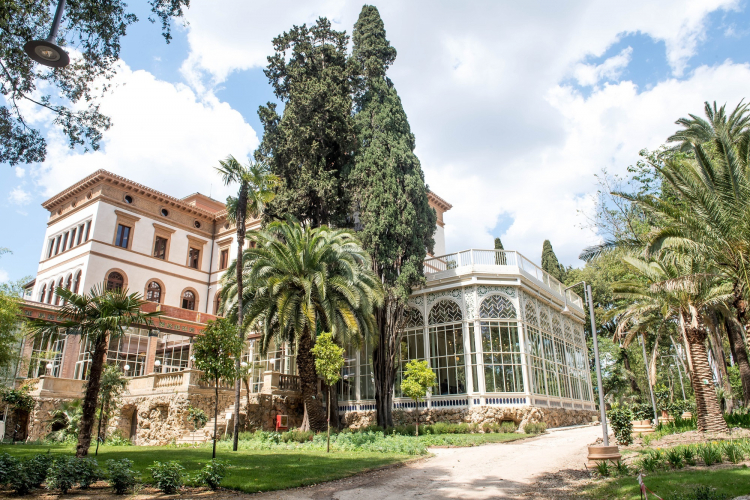 Why Choose Luiss University?
Libera Università Internazionale degli Studi Sociali Guido Carli (Luiss University) is an independent Rome-based university created between 1974 and 1978 with four departments:
Economics and Finance;
Business and Management;
Law; and
Political Science.
Luiss University, with its innovative education, is among the top 1% of Business Schools and in the top 100 for Political Science Programs worldwide.
More than 1,700 slots are available each year for bachelor's and single master's degree programs. In addition, many of the programs offer dual degrees thanks to the extensive network of international exchange programs with 197 universities worldwide.
While the average Italian ratio of professor/student is 1:17, here at Luiss university, the ratio is 1:7.
At Luiss University, the No.1 private university in Italy, you will be motivated and challenged to ask questions. It's the university's mission to educate enquirers, and open-minded professionals in law, economics, management, and political sciences. Thinking like a scientist and acting like a leader, manager, policy maker, or entrepreneur is how the new generation of professionals will solve problems. As a result, 89% of the students graduate on time.
Luiss University is connected with the business world through its collaboration with over 200 companies, public and private institutions, and multinationals. In addition, the Placement & Career Education Office enables students to meet the business world and learn from reality through internships and training. Luiss University supports students in the recruitment process, so 94% of the alumni find a job a year after graduation.
English-Taught Bachelor's and Master's programs at LIUSS
Luiss University offers four English-taught bachelor's programs, detailed below, and three in Italian only: Scienze Politiche, Economia e Management, and Giurisprudenza.
Economics and Business
This program aims to train open-minded and internationally oriented students. It gives a complete, deep, and high-quality preparation in finance, economics, statistics, business, and law by academics and real-world practitioners. Once you have completed the basics in the first two years, you may choose one of the three major fields economics, finance, or management.
On top of the basics of economics and business, you'll strengthen and improve your communication skills and build up problem-solving capabilities to meet the nowadays requirements of the labor market.
By completing this program, you can begin your professional career as a junior analyst or consultant in the public and private economic sectors, start entrepreneurial activities or continue your academic career.
Management and Computer Science
This bachelor's innovative program educates the new generation of computer scientists focusing on economics and management. You'll be able to drive innovations in business, becoming bilingual in management and digital, which is in high demand.
Management and Computer Science is a new program started three years ago to respond to the demands and challenges of the new era. It is ambitious, exciting, and deeply innovative in a highly international environment. The good thing is that it starts from scratch so you can join this program without any background. In addition, the university encourages girls to enroll in this program with specific support programs for females.
Politics: Philosophy and Economics
If you are interested in political science, law, and history, and want to learn how to understand the complex political reality, then this program is right for you.
The program strongly focuses on diversity, such as several lecturers that taught one class. Students are exposed to a diverse legal, political, and philosophical approach that will help them set international career pathways.
This program teaches you history, law, political science, sociology, economics, and other disciplines. In addition, you'll work on your soft skill, academic language and learn another foreign language such as French, Arabic, Chinese, German, or others.
In the end, you will be ready for broad professional opportunities in public authorities, regulatory agencies, public affairs offices, consulting firms, non-governmental and non-profit organizations, think tanks and lobbies, embassies, and many more.
Business Administration
This unique triple-degree program provides students with adequate theoretical and applied knowledge of the methods and contents of business economics. IT and data analysis are fundamentals, yet, economic, management and legal are disciplines covered by this program too.
You can learn the basics of coding and IT package usage for data analysis and will be challenged with a real-world situation.
Suppose you see yourself as a management technician in a multinational enterprise, an export company, or a consultant operator; this program will qualify you for an international career.
If you don't know the exact field of your future studies, don't hesitate, but contact EAC. You can get their professional advice to determine your profile and assess your opportunities. Don't waste time; schedule an advising session for free and ask for the application process.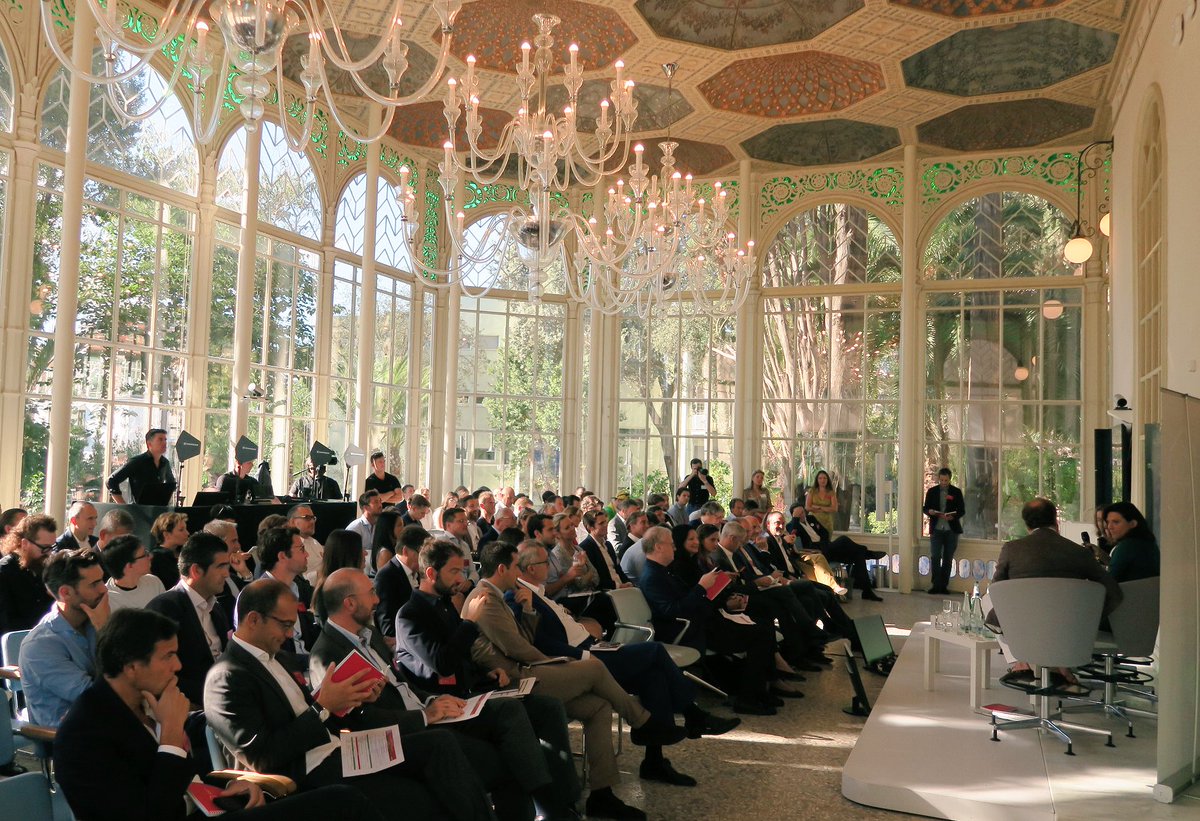 Master's programs
Gaining your graduate diploma in the field you dreamt about is just the beginning of your professional life. Many job opportunities await you, yet some require upgraded or specialized knowledge. Luiss University offers Master's degree programs in Italian and English (see below), most of them a double degree:
Corporate Finance – this program implements innovative teaching methods that help students put the gained theory to transform into applicable practice. It is richened with case studies, company presentations, simulations, and inspiring talks by top managers and professionals.
Policies and Governance in Europe – this program, linked with the real world, prepares students for practical use of public policy analysis in political science, law, economics, sociology, demography, and management.
Marketing – by learning about consumer behavior, branding, digital marketing, customers experience management, and marketing analytics, students get ready for work in the marketing field in advertising and media.
International Relations – prepares students for diplomacy, security, or Mediterranean governance challenges, offering a global mindset and interdisciplinary studies.
Management – provides advanced knowledge in management and specialized expertise and real-life examples in the areas of Entrepreneurship, Innovation, International Management, Luxury, or Fashion.
Global Management and Politics – focuses on global management's economic, legal, and economic-business foundations, organizational and strategic issues, and issues concerning the political implications of globalization, international relations, and other aspects of global management.
Data Science and Management – the program focuses specifically on business, economics, and management and combines solid technical-scientific (STEM) and economic disciplines.
Law, Digital Innovation, and Sustainability – educates experts in innovation by teaching them to use instruments for current digital and ecological transitions in society and the economy interpretation.
Tuition Fee and Scholarship
Studying abroad at this prestigious private university brings a financial burden, but on the other side is the financial support that Luiss University provides.
Tuition fees are the same for all students regardless of nationality; the annual amount is € 12,000 for Bachelor's degree programs and € 13,000 for Master's. The fee can be paid in three equal installments.
Luiss University offers partial scholarships for annual tuition fees (about € 6,000) to talented students and those with SAT or ACT certification. Financial status and academic performance will be valued for students to be granted a scholarship.
If you meet specific financial and merit requirements, you may apply for the financial support that Luiss University provides. In addition, flexible and affordable loans and foundation scholarship programs are available for Luiss' students.
For more details on eligibility and the application process, contact EAC.
Accommodation and Stay in Rome
Moving to study in Rome is more than just being accepted. Accommodation and stay regulations are just the first issues that come to mind.
Luiss University offers accommodation in four residences and the College of Merit Don Nicola Mazza. Prices depend on the room capacity and vary from € 4,500 to € 8,000 annually.
In all accommodation capacities, rooms are single and double with or without a shared bathroom, equipped with essential equipment, utilities, and wifi. In addition, weekly cleaning, internal canteen, shared kitchen, study rooms, music rooms, laundry room, gym, and the green area will make the stay comfortable.
Private student residences near the campuses are also available, with various housing options and scholarship possibilities. In addition, you have available other services, like counseling, health care, part-time student jobs, and many more. So for sure, you won't be bored.
Once your application is accepted, you can apply for an Italian visa. For this purpose, you will need your diploma, letter of acceptance, and other documents. Contact your local embassy to get the whole list of documents.
For student visas, health insurance, and permission to stay, EAC, with its 20 years of experience, will lead you through the whole process.
Contact EAC and get your partner through the whole enrollment process.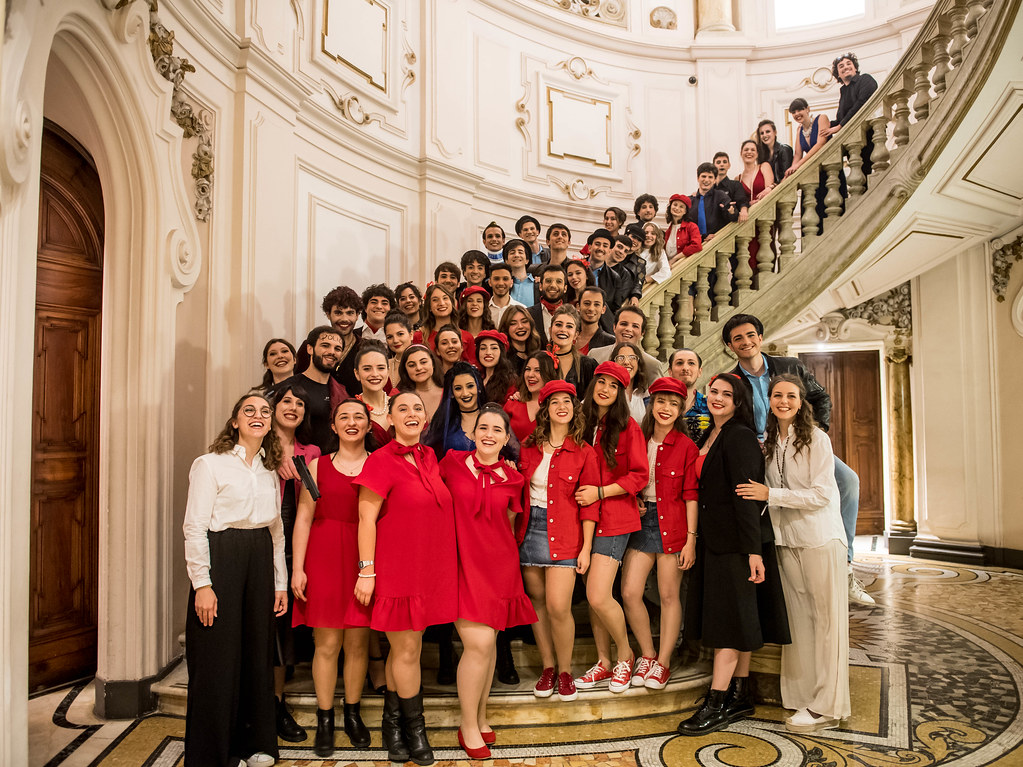 Feel Italy in Rome
Luiss University is located in the Parioli and Trieste neighborhoods in the heart of Rome. You have an available cafeteria and areas for sports and activities, yet Rome offers much more.
Living in historic Rome will surely be exciting, offering a mixture of ancient history, art and cultural events, and the Italian lifestyle. Unlike Milan, which became more international over the years, you will feel more Italian in Rome.
Crossing the Rome streets is like you go through an open museum. You will find a historical monument on every street, have espresso in a cafeteria on every corner, or taste Italian food in every restaurant you pass by.
Although Rome is attractive to tourists throughout the year, it still keeps some traditional habits regarding meals. For example, the usual hours for lunch are 12 a.m. to 4 p.m., and dinner is served after 7 p.m. Therefore, the faster you adapt, the fewer difficulties you'll have in finding an open restaurant between hours.
Rome people are stylish, chic, passionate as most Italians, and open to new people. However, you might find it challenging to build a relationship due to their low level of English. So take this opportunity while being in Italy and learn Italian; Italians will undoubtedly appreciate it.
Rome is well connected with busses, trams, and metro, and with other regions. Instead of staying in Rome for three years, use the opportunity to explore the Italian landscape, nature, and heritage.
Takeaways
If you have decided to study politics, business, computer science, or management abroad, Luiss university is one of the best choices. If in doubt, schedule an advising session in EAC and get professional support. Many universities have opened the calls for applications already.
EAC advisor will help you in this critical decision-making process and guide you through enrolment. All advisors have 20 years of professional experience and excellent relations with partner universities. By identifying your professional orientation and budget, they will offer you a solution that meets your needs.
Your professional career begins by choosing the right high-quality program and country where you feel at home. So think twice if Luiss University and Rome is your life choice.
SCHEDULE AN APPOINTMENT