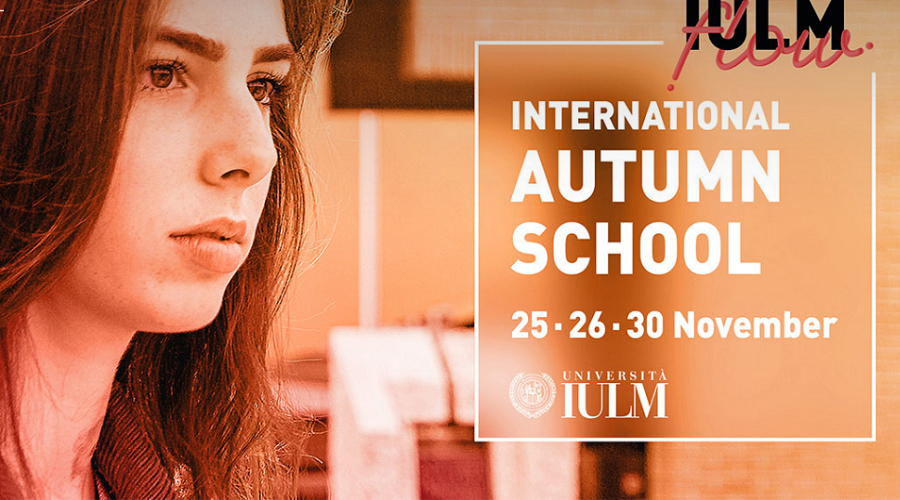 From 25 to 30 November six lessons will be held at the International Autumn School of IULM Flow: Global Trends & Communication Management.
The lessons, all in English, free of charge and online, will be based on a talk held by an IULM lecturer and a panel discussion with important guests.
Program:
Wednesday 25th November
13.15 – 14.45 Prof. Emma Zavarrone, CO.ME.T.A. : Textual Analytics & Covid19.
15.00 – 16.30 Prof. Riccardo Manzotti, The mind outside the head what is our mind made of and why this is key for media, society, and life.
16.45 – 18.15 Prof. Francesco Massara, Can Marketing be ethical?
Thursday 26th November
15.00 – 16.30 Prof.Mazzei end Prof. Gemmo, Diversity and inclusion: Vodafone Italia, a history of commitment.
16.45 – 18.15 Prof. Andrea Miconi, Digital Surplus: Three Challenges for Digital Labor Theory.
Monday 30th November
13.15 – 14.45 Prof. Vincenzo Russo and Dott. Giorgio Gabrielli, Neuromanagement
In order to register, students have to fill out this form: https://www.surveygizmo.eu/s3/90284742/Flow-Autumn-School-2020