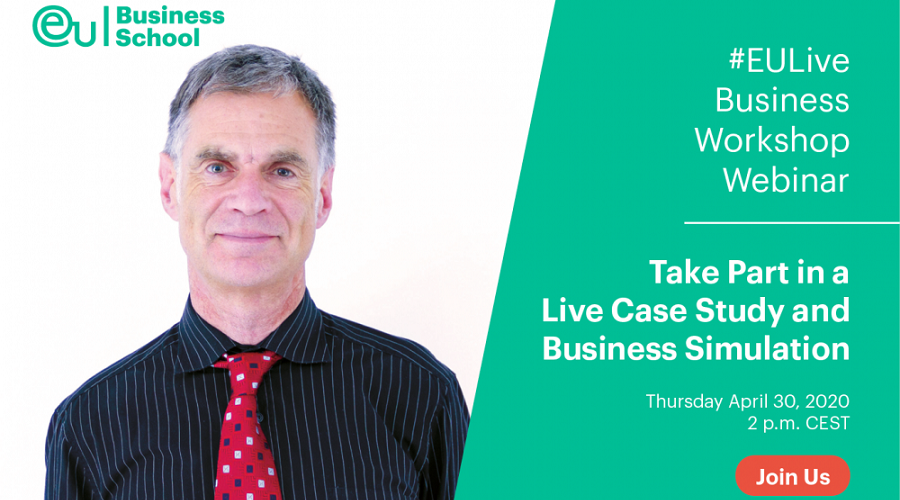 Are you considering studying a degree in business?
At EU Business School, our students learn by doing. Practical case studies and business simulations carried out in class develop the strategic skill set and thinking processes required to succeed in today's ever-changing business world.
Have you ever wondered what it is like to do a case study or business simulation in a classroom environment?
To experience a live case study and business simulation, join EU lecturer Dr. Christian Viladent in this enlightening virtual session on April 30, 2020 at 2 p.m. (CEST).
To take part in the following webinar please register here.