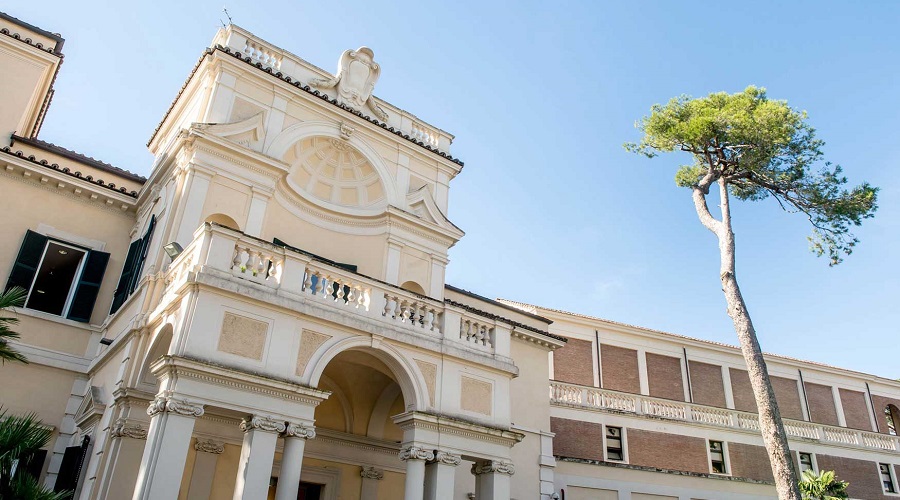 Luiss University of Rome is a private Italian university, recognized by the Italian Ministry of Education.
Since its founding, Luiss has developed privileged relationships with the business community, thanks to its affiliation with Confindustria, the Italian confederation of industries, as well as with the legal practice, government institutions and civil society. Luiss has also special relationships with Italian and European institutions, as a number of faculty members have served within them. Luiss educational model combines academic rigor with practical relevance. Its main features are:
– research-led: faculty members are experts of and actively engaged in their research areas
– experience-based: Luiss relies upon a highly selected pool of top executives, chartered consultants and diplomats to discuss topics they experience systematically
– problem-driven: our programs require students to engage in projects and research, in which they are expected to develop solutions to real-world problems.
The Luiss model is strengthened by a life large learning approach that challenges students' intellectual curiosity, inspires individual effort and self-discovery while encouraging independent and critical thinking.
Our programs main features:
– International DNA designed for students who would like to pursue an international career
– Taught in English
Bachelor's Degrees
Economics and Business
Management and Computer Science
Political Science
Master's Degrees
Corporate Finance
Economics and Finance
Global management and Politics
International Relations
Law, Digital Innovation and Sustainability
Management
Marketing
Policies and Governance in Europe
For more information about the scholarships, deadlines, and for submitting a successful application please refer to our local representative EAC Skopje and make an appointment.
EAC Skopje's services are free of charge.