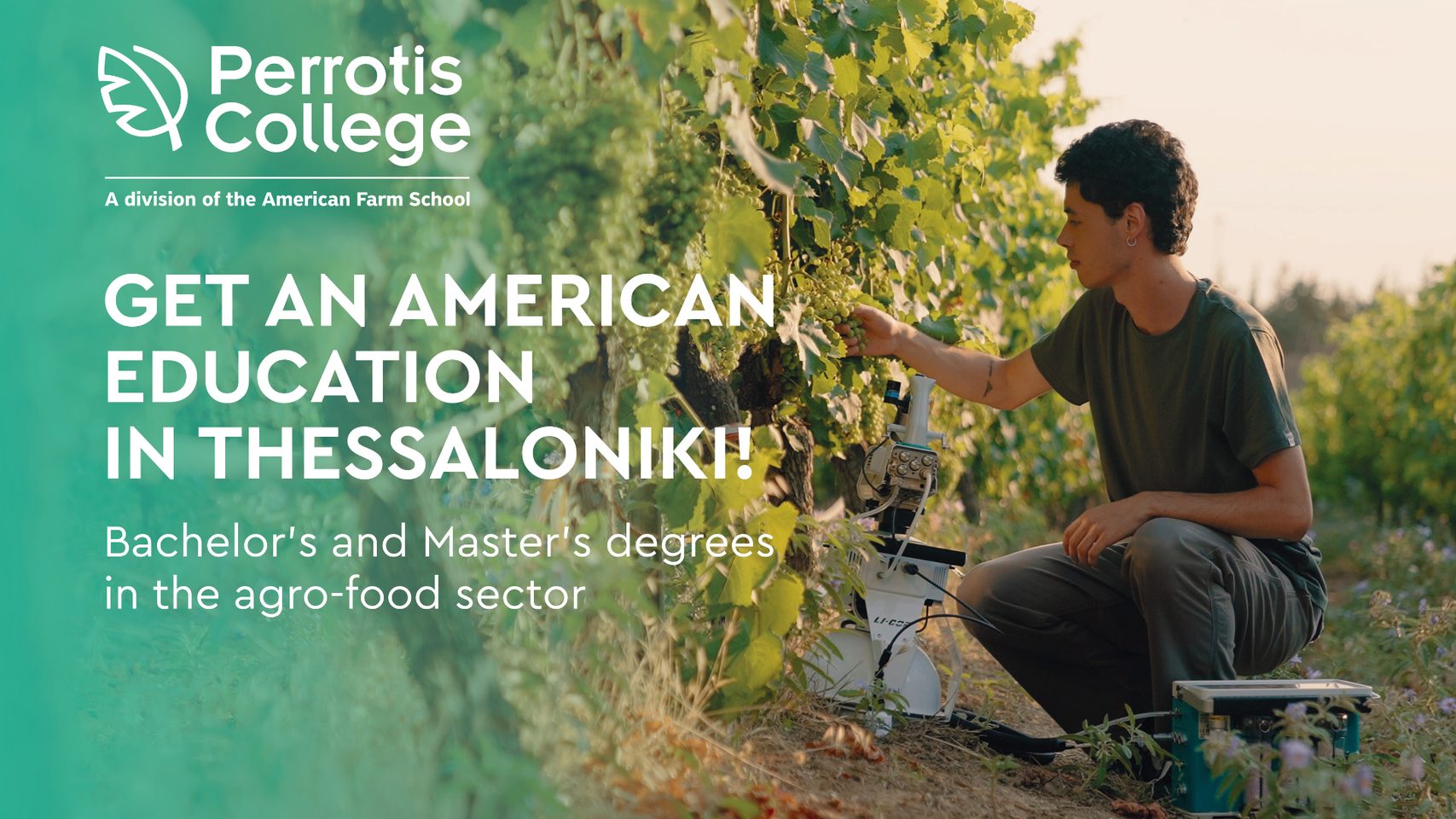 Perrotis College is the oldest American educational institution founded in Greece and home to one of only two full-time USDA research programs in Europe. Starting at the American Farm School in 1904, Perrotis College has expanded into major educational divisions, College of Agriculture, Environment, and Life Sciences, as well as a new Master's program and a Research Program, in addition to the Primary and Secondary schools.
Placed in Thessaloniki, the College is dedicated to all levels of agricultural education, where theory and practice are integrated. It serves American students in partnership with colleges similar to Perrotis but also welcomes any student from our region interested in agriculture and food production.
Undergraduate Studies
B.Sc. Sustainable Agriculture and Management
B.Sc. Food Science & Technology
B.Sc. International Business
B.Sc. Environmental Science
B.A. Digital Marketing Management
Graduate Studies
M.Sc. in New Food Product & Business Development
MSc in Marketing for the Agro-Food Sector
MSc in Sustainable Agriculture & Management
Scholarships
Regarding the next academic year (2024-2025) Perrotis is offering a few full and partial scholarships which cover tuition and room and board fees.
Important:
For more information about the application process, deadlines, and successful scholarship application please contact our local representative EAC Skopje. Our services are free of charge. Schedule your appointment below.