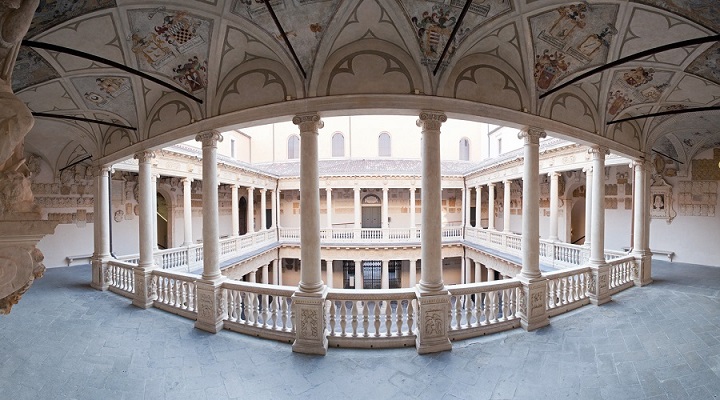 The first call for applications to English-taught and Italian-taught Master's degree programs with unlimited access is now open.
The University of Padova is one of Europe's oldest and most prestigious seats of learning; it is a multi-disciplinary university that aims to provide its students with both professional training and a solid cultural background.
Courses at the University of Padova are constantly updated in order to meet the ever-changing needs of the labor market. Its Healthcare degrees, for instance, cover a wide range of new courses such as Pediatric Nursing (Medical School), or Neuroscience and Neuropsychological Rehabilitation (Psychology). Engineering degree programmes are available in the fields of Civil, Architectural, Environmental, Industrial and Information Engineering.
Programs:
DEGREE PROGRAMMES in ENGLISH
-Bachelor's Degrees:
Animal Care (School of Agricultural Sciences & Veterinary Medicine)
Biology of Human and Environmental Health
Psychological Science (School of Psychology)
Techniques and methods in Psychological science (School of Psychology) – NEW!
Information Engineering (School of Engineering) – NEW!
Italian Medieval and Renaissance Studies (School of Human and Social)
-1 Single Cycle Degree (NB: 6 years!): Medicine and Surgery
Master's Degrees:
-School of Agricultural Sciences and Veterinary Medicine
Forest Science
Italian Food and Wine
Sustainable Agriculture
Biotechnologies for food science
Food and Health – NEW!
-School of Psychology​
Cognitive Neuroscience & Clinical Neuropsychology​
Clinical, Social and Intercultural Psychology – NEW!​
Developmental and Educational Psychology – NEW!​
-School of Economics and Political Sciences
European and Global Studies
Human Rights and Multi-level Governance
-School of Human and Social Sciences ​and Cultural Heritage​
Applied sciences to art, archaeological materials and sites – NEW!​
Communication Strategies – NEW!​
English Studies – NEW!
Local Development​
Mobility studies
-School of Engineering
Computer Engineering
Control Systems Engineering
Chemical and process engineering
Materials Engineering
Electronic Engineering
Energy Engineering – NEW!
Environmental Sustainability and Education
Environmental Engineering
ICT for Internet and Multimedia
Management Engineering – NEW!
Mathematical Engineering
Water and Geological Risk Engineering – NEW!
-School of Medicine​​
Medical Biotechnologies​​
Pharmaceutical Biotechnologies
-School of Science
Astrophysics and Cosmology
Computer Science – NEW!
Computational Finance
Cybersecurity
Data science
Earth Dynamics – NEW!
Geophysics for natural risks and resources
Marine Biology – NEW!
Molecular Biology
Physics
Physics of Data
Materials Science
Sustainable Chemistry & Technology for Circular Economy – NEW!
Plus over 150 Bachelor's and Master's degree programs held in Italian!
Deadline for Application to English-taught and Italian-taught Master's degree programs with Unlimited Access:
2nd November 2022 – 2nd February 2023
Deadline for Applications to English-taught degree programmes with Limited Access:
7th January– 7th March 2023
Let us once again remind you that the School of Economics is currently renovating and applications to the English-taught Master's degrees in this field will exceptionally open in 2023.
IMPORTANT:
To submit a successful enrollment and scholarship application refer to our local representative EAC Skopje. EAC services are free of charge.
Contact:
EAC Skopje;
T/M: +38923246304; +38975398349;
e-mail: petrusev@oic.org.mk
SCHEDULE AN APPOINTMENT