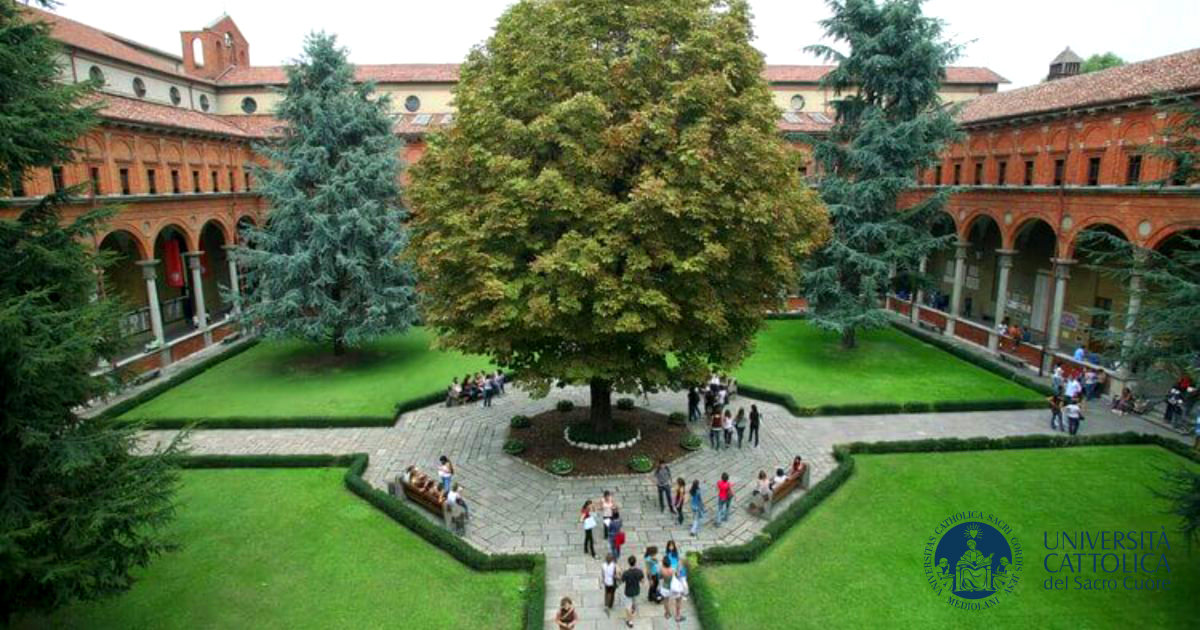 At Cattolica your choices are endless: we offer an impressive range of innovative programs in the fields of Economics & Business, Accounting & Finance, Agriculture, Psychology and Linguistics, as well as Philosophy and the Arts.
In the renowned QS World University Rankings by Subject 2022, Cattolica's ascendency placed the University in formidable company, with 16 disciplines ranked in the top 300 in the world, or higher.
Whilst at Cattolica we pride ourselves on our academic reputation, what truly distinguishes our University is the campus diversity and endless possibilities. You will be sure to choose a program and learning environment that is the best fit for you, and one that will facilitate the growth of skills and competencies towards your brighter future.
Undergraduate programs
3-year undergraduate degrees
Communication Management (Milan campus)
Economics and Management (Milan campus)
Finance (Milan campus)
Food Production Management (Piacenza campus)
International Relations and Global Affairs (Milan campus)
Psychology (Milan campus)
6-year undergraduate programs
Medicine and Surgery (Rome campus)
Medicine and Surgery – Transfer to the second and third year
Graduate Programs
2-year graduate degrees
Milan campus
The Art and Industry of Narration
Banking and Finance
Communication for Business, Media, and Culture
Data Analytics for Business
Economics
European Studies in Investor Relations and Financial Communication
Innovation and Technology Management
Linguistic Computing
Management
Methods and Topics in Arts Management
Statistical and Actuarial Sciences
Rome campus
Piacenza-Cremona campus
Agricultural and Food Economics
Food Processing: Innovation and Tradition
Global Business Management
Sustainable Food System, European Double Degree Programme
Sustainable Viticulture and Enology
Brescia campus
Applied Data Science for Banking and Finance
Physics for Technologies and Innovation
1-year Specialising Masters
September / October 2023 intake – English Master programs
Milan campus
Corporate Communication
International Business
International Business – Executive
International Marketing Management
Luxury Goods Management
Strategic Management for Global Business
Piacenza campus
November 2023 intake – English Master programs
Milan campus
Advanced Global Studies
Credit Risk Management
Economics and Finance
January 2024 intake – English Master programs
Milan campus
Arts Management
Data Science for Management
International Cooperation and Development
Middle Eastern Studies
User Experience Psychology
September 2024 intake – English Master programs
Milan campus
International Screenwriting and Production
DEADLINE FOR APPLICATION: January 15, 2023
For more information regarding deadlines, eligibility for scholarships, and application procedures please contact our local representative EAC Skopje by scheduling an appointment below. Our services are free of charge.