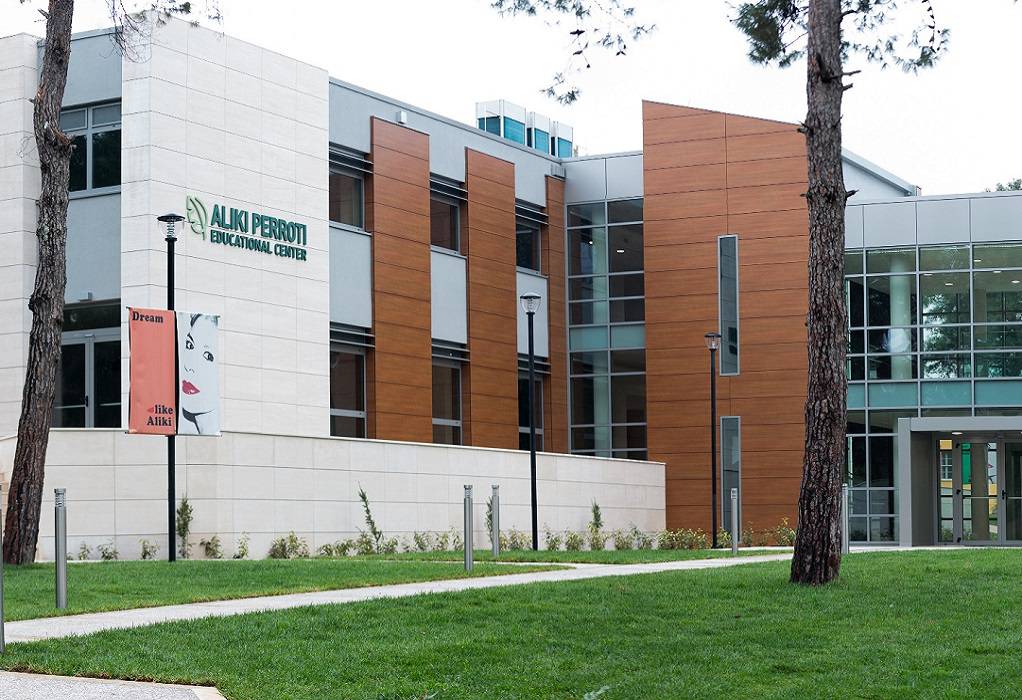 The population globally increases every year, as does the need for food. It is estimated that food production will have to increase 25-70% by 2050, in less than three decades from today. If you are considering studying agriculture or food production, you are on the right track; you'll not be jobless.
However, the challenge we face is a deep understanding of the fundamentals and principles of various forms of agro-environmental systems management and their complexity. Knowing how to apply sustainable agriculture and get high-quality products is essential to meet the increasing demand for food.
Perrotis College offers a comprehensive education and even more. At Perrotis, you can learn about the processing of food materials, safe handling, and storage. While environmental protection and food production go together to meet global demand, Perrotis offers an Environmental science program to educate professionals in natural and human-induced environmental change management.
Close to your home, placed in Thessaloniki, Perrotis College prepares students for an international career in the food industry.
Keep reading to learn more about the undergraduate and postgraduate programs Perrotis offers.

Why Perrotis College?
Perrotis College is the oldest American educational institution founded in Greece and home to one of only two full-time USDA research programs in Europe. Starting at the American Farm School in 1904, Perrotis College has expanded into major educational divisions, College of Agriculture, Environment, and Life Sciences, as well as a new Master's program and a Research Program, in addition to the Primary and Secondary schools.
Placed in Thessaloniki, the College is dedicated to all levels of agricultural education, where theory and practice are integrated. It serves American students in partnership with colleges similar to Perrotis but also welcomes any student from our region interested in agriculture and food production.
While the main educational field is agriculture, this college also provides high-quality Environmental science, International Business, and Digital marketing programs.
All students at Perrotis get full or partial scholarships. In this way, Perrotis College Scholarship Program is open for all students with distinct academic performance, despite the financial situation. The graduation rate is pretty high, with a fabulous 97% and a fantastic 8:1 student-to-faculty ratio.
The Perrotis College Alumni Office builds and strengthens ties of graduates with the institution and each other. Becoming an active Perrotis College community member will help you in your first professional steps or further career.
Last but not least, the Career Office supports students to contact potential employers directly through the significant network that Perrotis developed. You can contact the agriculture and food industry leaders at Career Days and company presentations.
Perrotis College is there to lead you through the whole educational pathway, develop professional skills, help you prepare for an interview, and provide other supportive services to prepare you for your career.
Scholarships
Regarding the next academic year (2024-2025) Perrotis is offering a few full and partial scholarships which cover tuition and room and board fees.
Study Programs at Perrotis College
The common goal of all programs at Perrotis College is to educate you about Managing Innovative Agricultural Production Systems and to develop your skills. Students will practice teamwork, effective collaboration, and problem-solving processes throughout each program. You will have an opportunity to develop your leadership capabilities.
Be sure you will develop the ability to conduct research and make a clear, honest, and accurate report based on the findings. Completing the research project at the end of the fourth year of studies will teach you to design and execute a research project in a relevant area.
At Perrotis, you will earn the qualities needed to be a mature and responsible professional in a work-related environment.
All BSc Degrees are 4 years due to NECHE validation and validated by Cardiff Met, like MSc as well.
Managing Innovative Agricultural Production Systems
Sc. Sustainable Agriculture and Management
If you want to learn about food production and non-food products from land resources, this program provides the required knowledge. You can learn about agroecosystem sustainability and the holistic land and crop management principles approach.
Moreover, you will learn management practices and become familiar with critical financial, social, and environmental issues about the legislation and the climate change impact.
By completing this 4-year program, you will be able to demonstrate in-depth knowledge of the selected field and critically evaluate contemporary approaches, technologies, and innovative systems in life sciences, agriculture, and the environment.
Sc. Food Science & Technology
Food is one of the world's most dynamic and largest industries. For those interested in learning about food processing, the chemical, physical, and nutritional value of the food, this is the program they need.
Food technology integrates material science, engineering, instrumentation, agriculture, packaging for preservation, and biotechnology. With this program, you will learn:
the principles of food preservation and packaging,
microbiological principles about safe food production and handling,
nutritional value of foods to dietary requirements,
discuss basic biochemical and physiological principles essential for food and nutrition
and much more.
Finally, you will also understand how consumers are protected by legislation in all aspects related to food.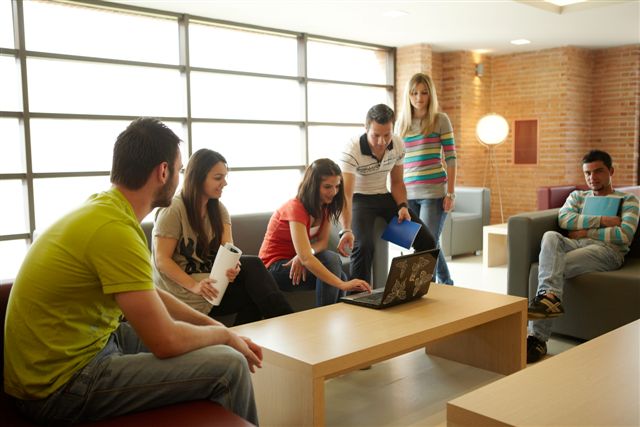 Perrotis College offers 2-year postgraduate studies for those with a BSc degree in food science, food technology, or general agriculture who want to upgrade their knowledge and skills.
The program is flexible for employed people so that you can follow lectures online. Classes are in the evening on weekdays and weekends, including learning theory and interactive teaching.
Have a closer look at each postgraduate program:
MSc in Sustainable Agriculture & Management – This academic program focuses on developing Agronomists specialized in applying sustainable methods in agriculture. It will enable you to find a job in international agricultural-related industries, or you can become an agri-consultant or expert.
The program has a holistic approach and is client-oriented.
M.Sc. in New Food Product & Business Development – this program teaches the commercial, scientific, and technical trends in food production. You will learn about new working methods that are implemented to improve productivity, legal compliance, and technical efficiency. By understanding customer needs, you will know what the new products need, in order to be developed to satisfy the market.
With this Master's program, you will expand your employment opportunities in many fields: Marketing Management in the R&D Department, Laboratory of Food Quality and Safety, Safety Management and Quality Assurance, and many more.
MSc in Marketing for the Agro-Food Sector – For those who want to work with food and are more business-oriented, this academic program meets their needs. You will develop critical awareness and understanding of the current issues in the marketing process and the theories that can be implemented in the agro-food sector.
This Master's program will strengthen your research and analytical skills, critical reflection skills, and communication and interpersonal skills, which are necessary for marketers in an agro-food environment.
Throughout the years, Perrotis College School of Graduate Studies has built an extensive collaboration with farmers, cooperatives, and the food industry. Thanks to this network, you can contact alumni, industry experts, and mentors during the many events while studying. Use this opportunity to build your network and get closer to your future professional occupation.
Other Undergraduate English-taught Programs at Perrotis
Sc. International Business
The International Business undergraduate program provides students with various fundamental agriculture, tourism, and management aspects. This program will teach you about food products processing and how to promote them successfully.
By completing this program, you'll be able to demonstrate sensitivity to the natural environment, cultural diversity, and sustainable development.
Sc. Environmental Science
If you want to study Climate Change and Integrated Environmental Impact, this 4-year module program is right for you. You will get an understanding of the techniques and technologies that can be used for environmental monitoring, such as:
remote sensing,
drones,
sensors and the Internet of things, and
informatics systems.
You will learn the physicochemical processes that govern environmental processes and the approaches how to collect and interpreting data related to environmental processes. Finally, if your aspiration is environmental pollution and changes induced naturally or by humans, then here at Perrotis, you will learn how to manage those changes.
A. Digital Marketing Management
Lately, digital marketing become an essential part of any business despite the size and field. While marketing was secondary to the main commercial activities in the past, nowadays, employers seek educated and skilled marketers. Therefore, Perrotis College offers a Digital Marketing Management program developed in collaboration with the Institute of Direct and Digital Marketing.
This contemporary program offers students to gain knowledge of digital marketing tools and techniques, including Digital Analytics. You have probably heard about search marketing, Content, SEO, Mobile, and Social Marketing. If you want to learn about Branding, Marketing communication, or Public relations and build your professional career in this field, don't look further.
If you are still confused about the programs, schedule an advising session at the Educational Advising Center (EAC) in Skopje. Tell the experienced advisor what are your preferences so that they can guide you in this crucial decision-making process.

Living on the Campus
While the educational program is essential, your accommodation abroad is also important. You may decide to find private accommodation, yet, residence life is valuable for your social development.
At Perrotis College, you may stay in comfortable and modern-style suites in the residence hall. The Aliki Perrotis Student residence hall is located near the main entrance of the American Farm School.
Double rooms have the necessary furniture, bathroom, cooling, heating, and Wi-Fi, with their balcony or terrace. Rooms are combined with multipurpose public spaces where students can study or organize cultural and recreational events and gatherings.
The Student Residence has common areas: laundry room, front, and back yard, lounge for relaxation group meetings, roof garden, and dining hall. The dining hall operates as a café and is fully equipped with TV screens, cable TV, and a sound system.
Any new student who faces problems with schoolwork, social issues, drinking or smoking issues, family problems, or tension can have support from trained Perrotis leaders. Moreover, for those who are stressed, anxious, have social issues, or have low self-esteem, there is a School psychologist who can help to manage such difficulties.
In case you get seek, a full-time doctor is available on weekdays. The "Labbouise" Athletic Center offers an indoor and outdoor basketball court, a football field, a tennis court, and a weight-lifting room to stay healthy and fit.
What makes Perrotis outstanding from what we expect from a college is the AFC campus store. In this store, you can find milk, eggs, yogurt, pasta, wine, tsipouro, wine vinegar, and all other superb products the students produce. While production and sales are part of the education, students can learn accounting, business management, and customer service; conversely, it contributes directly to the scholarship program. Amazing, isn't it?
Finally, at Perrotis, you can develop professionally through non-formal and informal activities. The College aims for students to become better citizens with positive contributions to the environment and open-minded leaders.
For more details about accommodation, contact EAC now and be ready to apply on time.
About the Life in Thessaloniki
Perrotis is more than just a high-graduate institution. It offers more than that. Studying in Perrotis, you can learn more about Greek culture. You can enroll in 6-week summer courses and internships there and familiarize yourself with Greek wines, the Mediterranean diet, or olive cultivation.
Many of us have spent at least one or more summer holidays near the Greek coast and feel we know Greece. But, do we get familiar with this ancient country?
Perrotis opens the door for international students and shows some historic places and undiscovered beauties. As a student at Perrotis, you can join one of the excursions and visit Athens, sail around Skopelos, Skiathos, and Alonissos, hike on Olympus, or visit six monasteries at Meteora, a world heritage protected by UNESCO.
And this is only the beginning. Being an international student, even in a country close to yours, gives you the advantage of learning more about Greece's culture, life, and tradition. If you have ever been to Thessaloniki, you have visited the charming beach promenade and Frape in one of the cafes.
But have you visited the White Tower, built in the 15th century after Ottomans occupied Thessaloniki? Or, the Roman Agora, constructed by Romans in the late 1st century A.D. The film festival, food street festival, concerts, and many more cultural events are held throughout the year.
Plenty of events and many other historical places and monuments are just around the corner. Once you have plenty of time, it is a unique opportunity to visit and enjoy during your stay.

Final Thoughts
Perrotis College offers a balanced life between studies and social life. The high-quality program with internship and practical work will prepare you for the professional challenges in your career.
You can find answers to your questions and doubts at EAC, the Perrotis regional partner. Call EAC and schedule a free advising session to explore all the possibilities. The advisors with over 20 years of experience will help you to make the right decision in your career pathway.
Get the desired knowledge and help the world with healthy and sufficient food production.