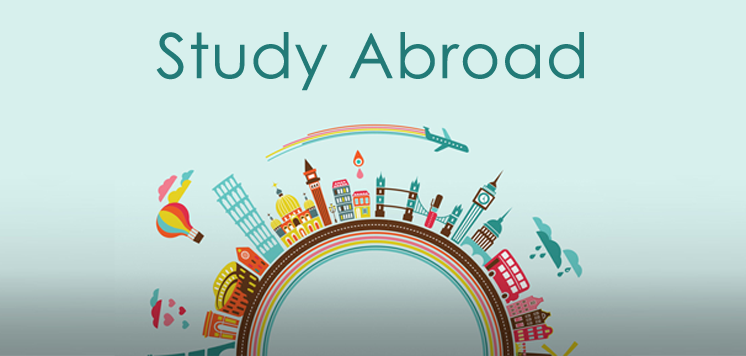 University education is required for many professional occupations and is aiming to create a highly qualified and competent workforce. Employers' requirements have increased and adapted to new trends over the past years, therefore the competition to get a job becomes stronger.
In a such condition, you might be interested in a university with a higher ranking than those in your country and the possibility to study abroad. While universities in the USA, China, UK, and Nordic countries are rated on the top, other EU-developed countries like Germany, Italy, France, Greece, and many more, offer great theoretical and practical preparation, required by future employers.
What today becomes equally important to the quality of education, are soft skills and competencies. Critical thinking and analysis, as well as problem-solving, are becoming the most critical skills for new generations of employees that employers are seeking.
Studying abroad significantly helped over 70% of students to develop or improve flexibility and adaptability, confidence, and self-awareness. The majority of students succeeded to build problem-solving, interpersonal, and communication skills thanks to staying away from home, in a new environment.
These two reasons are more than sufficient to make the first step and find University abroad. What other benefits bring studying abroad, keep reading to find out.
Make New Lifelong Friendships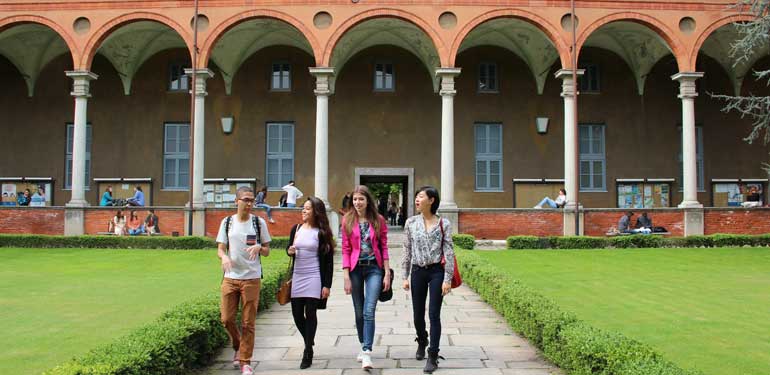 Traveling to different places helps to meet new people from all around the world. Some of these new connections can grow into a friendship.
When studying abroad and staying much longer in a new place, the possibilities to find new friends are bigger. In universities with an international environment, most of the students are foreigners. This is a unique chance to meet new people and learn about their traditions, habits, and way of thinking. You can be surprised how some people live completely different lives from yours, and still can have common interests as you.
For sure, not all the new people you'll meet you would like. But the chances of some of them becoming your friends for a lifetime are higher.
Learn Another Foreign Language
Studying abroad is usually associated with studying in English. Many universities offer undergraduate and postgraduate studies in this universally used language. Most of the students have sufficient knowledge to easily follow and understand lectures and pass exams, no doubt.
However, when you study in a country where English is not the national language, you'll be exposed to the local people and the language they speak. Many cultures will accept you and your English in a friendly manner, however, this is your call to show respect and interest to speak their language.
It's your unique chance to start learning another foreign language. And for sure, it is not even close to learning a language during summer vacation or language camps.
Imagine how fun will it be to practice German or French every day, the second foreign language you learned at school. Or even more, to start learning Spanish or some language that you haven't had a chance, but you wished to.
Speaking the local language in a supermarket, bank, post office, or cafe you go to frequently, will strengthen your friendship network and make you more respected by locals and your new friends there.
Meet New and Different Cultures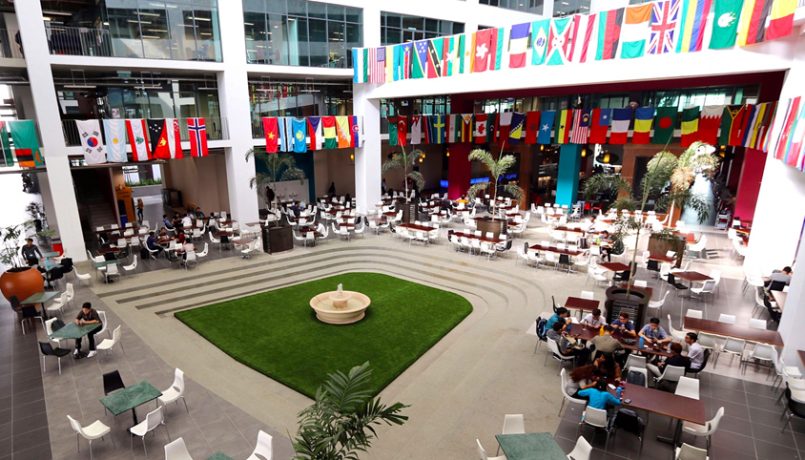 When we go on holiday, we usually visit new places and meet new cultures. Spending a week or two in a new town, visiting attractions, and eating local food is what usually makes the holiday unique and unforgettable.
Now, imagine having an opportunity to spend a few years in a new town, much longer than two weeks' holiday. You will have sufficient time to visit more than the most visited attractions, walk the streets you cannot rich if you stay shortly, and explore other towns aside from the place you stay and study. What a life experience.
Exploring new places, understanding how people live there, and what makes them proud and happy is a real fortune. Like, living the Italian way, enjoying the food, but hen locals have. If you don't have lunch till 2 p.m. you won't find an open restaurant before 6 or 7 p.m. So you'll need to adapt or stay hungry. Or, to experience the tasting wine ritual like a French, putting all the senses on it. And, understand the importance to respect order and structure, even for social events, as Germans.
Use the privilege to become an international student, meet different cultures, learn new habits, and become cosmopolitan.
Life Experience and Individual Growth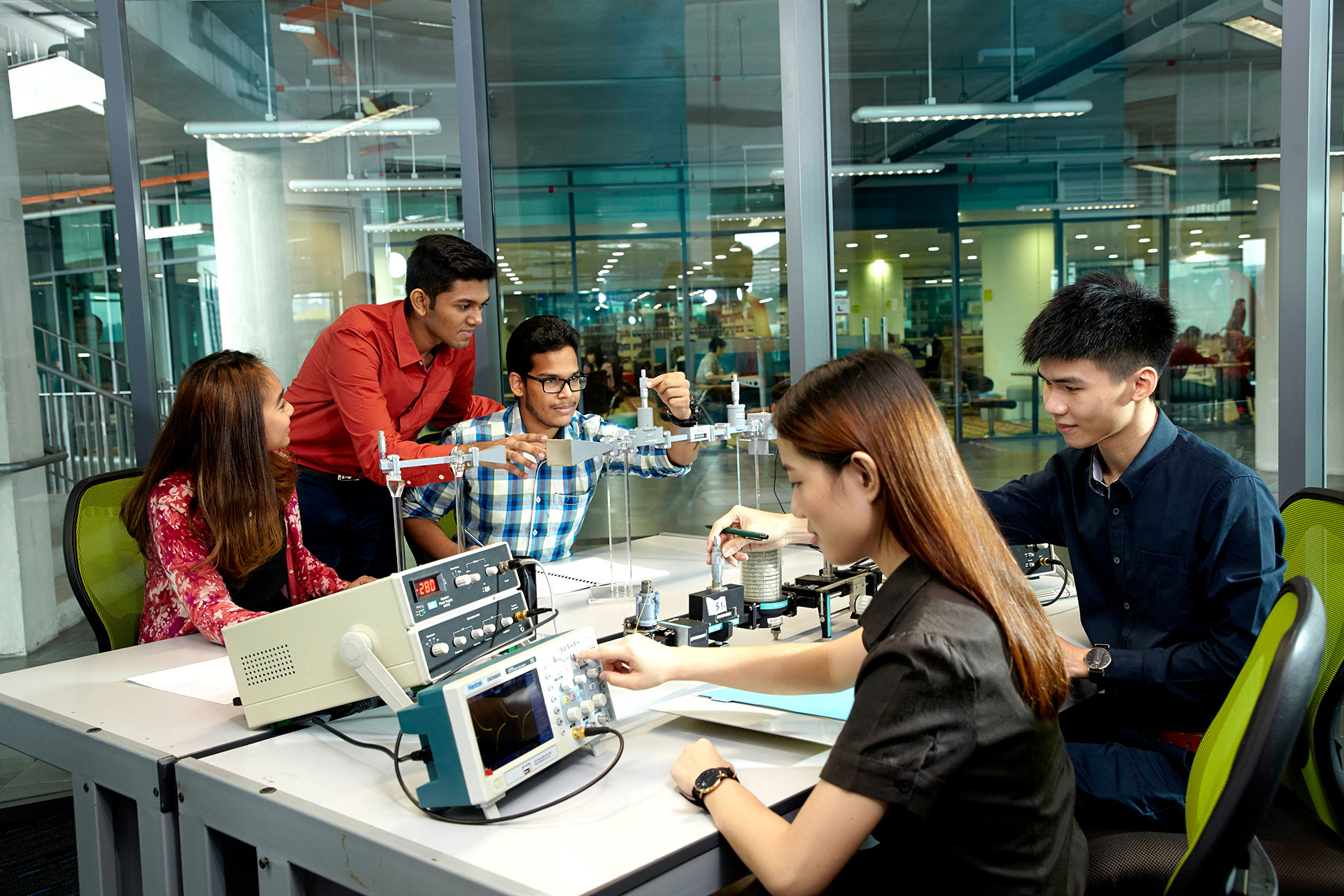 Becoming a university student is a step ahead in your growth and independence. When the university is not in your birth town, or is abroad, in this case you become truly independent. Most students hardly wait to approach this life phase full of new experiences.
Taking care of yourself, and organizing the time on your own, however, is quite challenging at the same time. You will be put in a situation to make many decisions, sometimes very fast with lots of uncertainty. With the decision you make, you take the responsibility for that and the possible consequences after.
No matter how frightening it sounds, it is a life process and once you accept it, you'll build your self-confidence and work on individual growth. After, you will not take simple things for granted anymore.
Increase Your Career Opportunities

Aside from being attracted by the idea to become independent and explore new cultures, the main reason for studying abroad is to have more opportunities in your career. Having a good job doesn't mean only earning more money. It would bring a better quality of life, fewer limitations for you and your loved ones, and better chances to travel and live the life you always wanted.
Getting high-quality education thanks to the advanced theoretical program, applicable practice, and internship, and building your soft skills, will make you more competent when you start looking for a job. In today's globalized and connected world, employers appreciate more graduates with international education, ready immediately to start working and take over job responsibilities and deliver results.
The reason behind this is that you have overcome already the big life challenges while living away from your family in another country and became more open to understanding the world, and the meaning of life. With such experience, the employer knows that your readiness to face challenges and uncertainties at work is higher and expects you to handle that easily and in the right manner.
EAC Will Help Your Wish Come True
If you found it beneficial to study abroad, don't waste your time. Begin today to explore universities and their undergraduate study programs. If you don't know where to start, make an appointment or call us. Educational Advising Center is here for you, and our advising services are free.
In the last 20 years, EAC has built a strong partnership with universities in Europe, as well USA, Canada, and Asia. Our partner universities have an international orientation and are welcoming students from our region. Visit our website to find public and private partner universities we work with. The list is long, you'll see, still, we can help you to match your preferences with programs that are most suitable for you.
Wondering how the application process goes? Not anymore. Schedule a personal advising session and our professional advisor will introduce you in detail to the whole process. Based on your study field of interest, academic performance, and wishes, during the session, we will determine your profile and give proposals for each country you are interested in.
Your personal advisor will make you a comprehensive action plan with a list of necessary documents, and tests. We will help you to get prepared for language exams: TOEFL, IELTS, and PTE, and entrance exams: SAT, GRE, or GMAT during the courses and have a successful completion.
The advisor will lead you through the whole application and enrollment process, help you to apply successfully, and monitor each step of the process.
Have concerns about the costs? Get relaxed. We are aware that studying abroad is expensive, and not everyone can afford it on their own. We are knowledgeable about scholarships and other funding opportunities that our partner universities have. You can count on our best advice, based on our ethical working and professional experience from previous years.
Once you are successfully admitted to the university of your choice, our care doesn't stop here. We will help you with scholarship applications, visa applications for the specific country, and all the additional steps needed to become an international student. We are here to make your wish come true.
Read more here about the free advising services and other services that we provide.
Who We Are?
EAC was established 20 years ago and is a fully sustainable and independent professional study abroad agency. Our mission is to actively participate in the process of building an open and democratic society by providing free access to information to students and professionals about higher education opportunities abroad.
Our goal is to provide professional advising and recruitment services to our clients, by creating the perfect match between the student and the university. We always consider what is the student's professional orientation, needs, and budget in relation to University's requirements and interests, in a professional and ethical manner.
Besides advising services to study abroad, we provide for students and professionals:
Preparation courses for:
Language exams: PTE®, TOEFL® IBT, TOEIC®, TOLES®, and IELTS®;
Entrance exams: SAT®, GRE®, and GMAT®;
Testing for TOEFL, PTE, GMAT, and other academic and professional exams.
and many other services.
In October every year, we organize Study abroad EXPO for our partner universities, with a unique chance to meet them in Skopje and explore the opportunities to study abroad.
It's clear that you can broaden your options for university education, and become an international student once you meet the requirements. At least, when making this important decision for gaining a university degree, you shouldn't limit yourself to universities in your home country. Consider all opportunities there for you.
Don't think twice. Contact us and we will help you to maximize your potential.
SCHEDULE AN APPOINTMENT