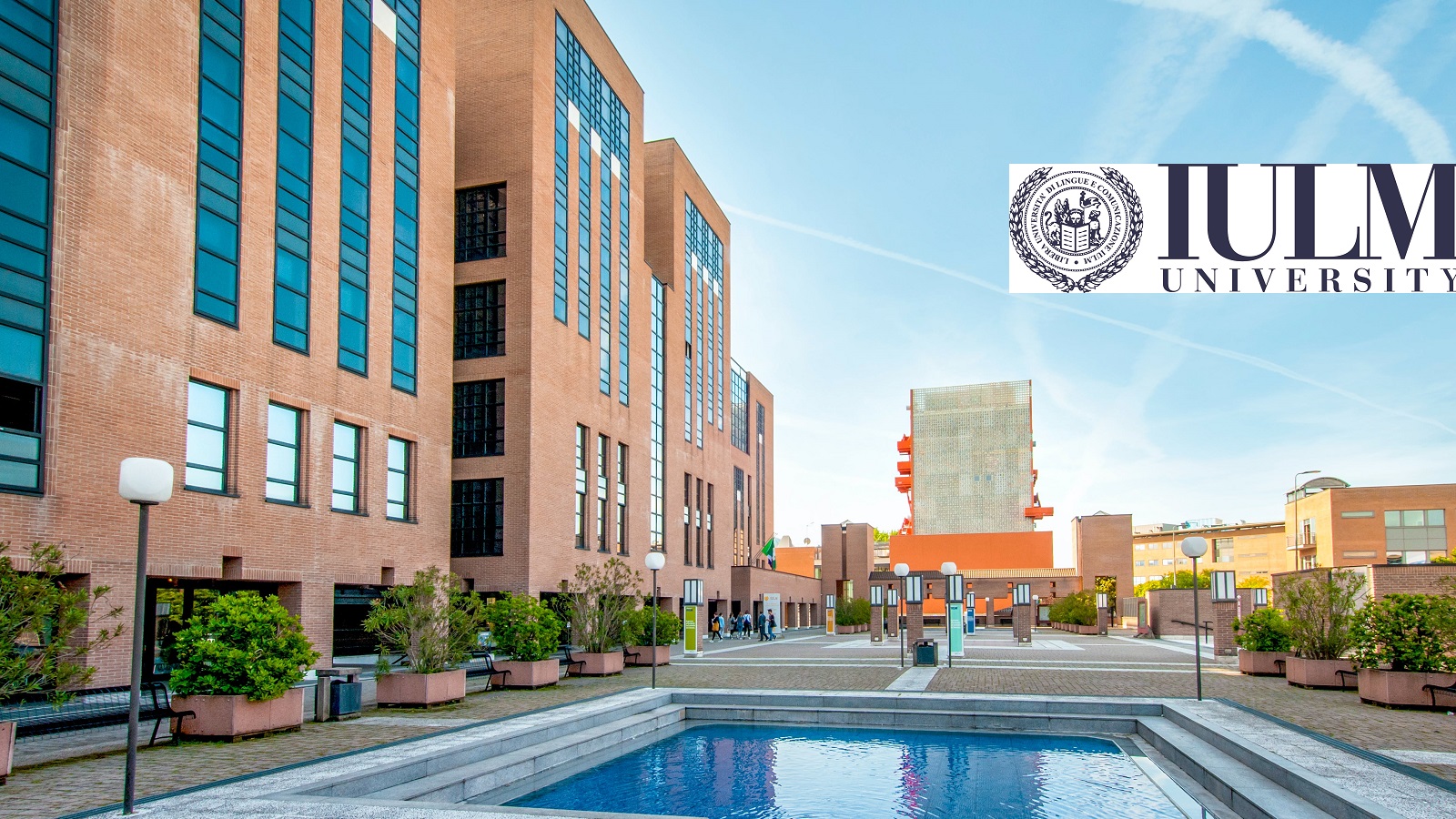 Looking for a high-quality study program in the field of corporate communication and don't know where to start? If you do an intensive internet search, you're probably almost ready to study abroad. However, before moving forward, look at undergraduate and post-graduate programs at the University Institute of Modern Languages ​​(IULM) in Milan.
Over 90% of the students at IULM are satisfied with the quality and efficiency of the teaching staff, the study plan, and the campus facilities. These results are not by chance but coming from the university's mission to train professionals capable of facing challenges and seizing international market opportunities.
The high employment rate above the average of 68% is thanks to professional education, soft skills learned during studies, and practical methods, including projects, team discussions, and many more.
Becoming an international student at IULM means being accommodated on a Milan campus.
Keep reading to learn about the quality of the education you can get there and the qualifications required to apply.

Why Studying at Università IULM?
The main reason to choose Università IULM for Corporate Communication and Public Relations is its reputation as an Italian center of excellence for communication training. Università IULM is the fourth out of 82 best-performing Italian universities and among the top 101-200 in the world.
With innovative programs at Università IULM, students get comprehensive education that integrates education, professional competencies, and soft skills. The majority of each program focuses on practical experience and soft skills development.
Your ideas matter at this second-best Italian private mid-size university and are transformed into projects with the support of highly qualified professors and professionals. The teaching staff nurtures your creativity and prepares you for your professional career. Seven educational buildings and state-of-the-art laboratories are open for students to express their ideas, talent, and creativity.
Università IULM takes overall care of its students. It offers a rare opportunity for campus accommodation in Milan, modern and functional, 10 minutes from the city's center by subway.
As a student at Università IULM, you will have a unique opportunity to understand closely what the "Made in Italy" lifestyle and doing business means.
Undergraduate and Postgraduate Programs
This private, non-profit university was established in 1968 and consisted of 3 faculties: Communication, Interpreting and Translation, and Arts and Tourism, placed in seven buildings in Milan. Over 300 teaching staff is engaged to deliver seven Bachelor's and seven two-year Master's programs in Italian and English for about 7.000 students. The ratio of 1 teacher per 23 students makes this university favorable for study.
Bachelor's Degrees
At Università IULM, the following seven attractive 3-year bachelor's programs are available, where only Corporate Communication and Public Relations is taught in English too:
Corporate Communication and Public Relations;
Communication, Media, and Advertising;
Corporate Communication and Public Relations;
Languages, Culture, and Digital Communication;
Interpreting and Communication;
Tourism, Management, and Culture;
Arts, Media, and Cultural Events;
Fashion and Creative Industries.
Università IULM, for more than 30 years, has been developed into a highly specialized educational and research center for Communication studies.
The Corporate Communication and Public Relations Bachelor program focuses on digital, cross-cultural, and personal communication skills, professional writing as well as:
management, marketing, and business law studies that help to understand how businesses are organized and run;
sociology, consumer psychology, and market analysis to examine social and market dynamics;
top-level training in communication and public relations that teaches students how to communicate with the media and influencers and converse public.
The program is a strong mix of lectures, case studies, seminars, and workshops. In addition, this program offers a rare opportunity for a dual degree in collaboration with Dublin business school and other partner universities.
After graduation, you can find marketing or corporate communication jobs in public and private companies or specialized communication agencies. If you find any of the roles below attractive for you, don't hesitate, but call EAC for more details:
Junior Marketing Manager
Junior Product and Brand Manager
Corporate Communication Specialist
Social Media Specialist
Junior Digital Strategist
Junior Media Planner
Junior Events Manager
Junior Sales Account
Junior Account
To be eligible to apply for this prestige program, you need a high school diploma and English proficiency level B2. For more details on the application process and deadlines, contact EAC to schedule an advising meeting.

Two-year Master's Degrees
Most of the 2-year master's degree programs are continuity of the bachelor's ones, where the first two on the list below are English-taught programs:
Hospitality and Tourism Management – ENG;
Strategic Communication – ENG;
Specialized Translation and Conference Interpreting;
Marketing, Consumption, and Communication;
Television, Cinema, and New Media;
Artificial Intelligence for Business and Society;
Art, Valorization Strategies, and the Market.
The Master of Science in Hospitality and Tourism Management offers a unique opportunity for a dual degree by studying in the second year at the University of Central Florida, one of the top three worldwide universities for hospitality management.
The program comprises 30% distance learning on basic knowledge and traditional lectures and 70% practice and training in a company. You can learn directly from managers of leading tourism companies, while other professors come from partner universities that are leaders in hospitality management.
After completing this program, you will earn an Italian and an American degree and become eligible for 12 months of study-related employment in the USA after graduation, like 80% of students do.
Aside from the option to finish studies in the U.S., you have available two other options in Italy:
– Specialization in Digital Technologies and Data for Tourism and Creative Industries and
– Specialization in Sustainable Destination Management and Communication.
This Master's program will make you competent for leadership, managerial, and entrepreneurial roles in hotel chains, cruise companies, airlines, business & leisure travel, travel agency networks, and many more.
If you want to operate in strategic communication, look closer to the Master's Degree in Strategic Communication program. This program offers specialized technical communication and sociological skills and business management.
With this course, you will be trained for a professional career in the business world, in strategic and management consulting firms and international organizations. The program is run by professors and international practitioners who are specialized in this field and favors practical learning based on project development, problem-solving cases, role plays, and case study discussions.
After completing the first year, you can choose one of the two available curricula:
Corporate and Marketing Communication;
Sustainability Communication.
The dual degree diploma opportunity is thanks to the collaboration with Huddersfield University, Cardiff Metropolitan University, and the University of Western Australia.
Once you complete this master's program, you will gain solid skills in specialized communication techniques. With a strategic vision in communication, you will become highly competent for any of the following roles in companies, institutions, or consulting organizations:
Communication Manager;
Global Reputation Manager;
Communication Specialist;
ESG Specialist.
For both Master's programs in English, you need proof of level B2 English proficiency and a Bachelor's degree in a discipline close to the specific program study. For more details, contact EAC and find out if you are eligible to apply.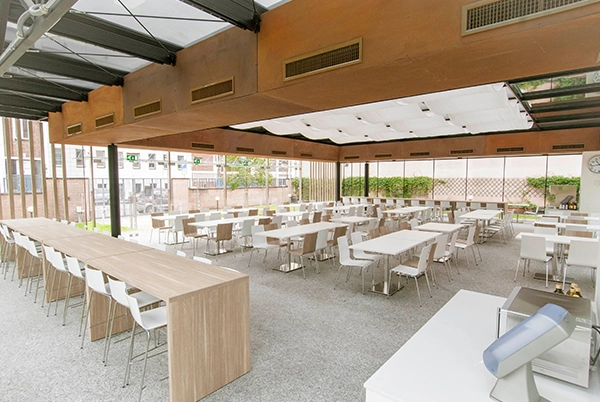 One-year Master's Degree
The following one-year master's degrees, all in English, that, according to the Italian education system, will make you competitive when applying for a job:
Communication for International Relations;
Food Design and Innovation;
Global Security and Cooperation;
International Tourism and Hospitality;
Made in Italy. Behind the Scenes;
Retail Brand & Customer Experience Management.
Executive Education and Ph.D. Programs
Other English educational programs that might interest you in these fields are executive education programs that you can join at any time during your professional career:
International Marketing & Sales Communication;
Digital Communication for Sustainable Luxury and Fashion;
Museology, New Media, and Museum Communication;
Neuromarketing, Consumer Neuroscience e-Market Research.
You may upgrade your education and academic career with Ph.D. programs in Visual and Media Studies and Communication Market and Society.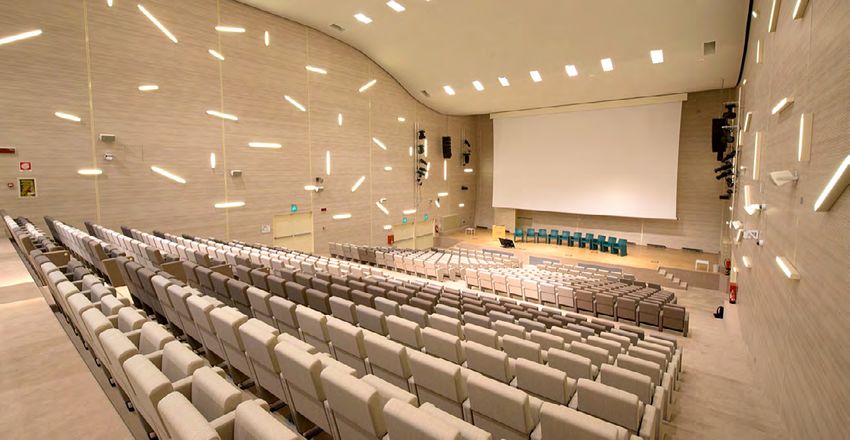 Tuition Fee, Scholarships, and Other Important Info
The tuition fee for international students in Corporate Communication and Public Relations Bachelor program is € 8,556 per year. However, if you fulfill the requirements, you may use the advantages of scholarship opportunities and tuition fee reductions.
For the two years Master's program, for the first year, the tuition fee is € 9,956. If you decide to continue your postgraduate education in Italy, the second year will cost you the same. In case of continuing in the U.S. or Australia, the second-year cost will increase. However, there are scholarship opportunities, tuition reductions, and stipends available for qualified students. For more details, contact EAC, the IULM partner in Skopje.
As a non-EU resident, you will need a student visa and permit to stay during your studies. A dedicated EAC advisor will support you with all other details related to the regulation of your stay in Italy.
Campus Accommodation in Milan
Studying in a big city such as Milan is a challenge when accommodation is concerned. But as a UILM student, you have one worry less. The university offers accommodation in a modern campus, 10 minutes away from Duomo in the center of Milan by subway ride. In addition to the seven teaching buildings and ten state-of-the-art laboratories, there are five reading rooms and four food outlets.
Two residence halls are located on the campus, and the other is a 5-minute walk from the main university building. Both halls are open to international students who can apply to book accommodation in a double room with a shared kitchen. All the rooms are within walking distance from other places. The monthly cost is about € 400; however, check all up-to-date details with the advisor at EAC.
Three cafeterias, a public park, and a freshly opened fitness center are available for the students. In addition, many concerts, exhibitions, conferences, and artists' events in the exhibition area and three auditoriums make this university a multipurpose cultural center.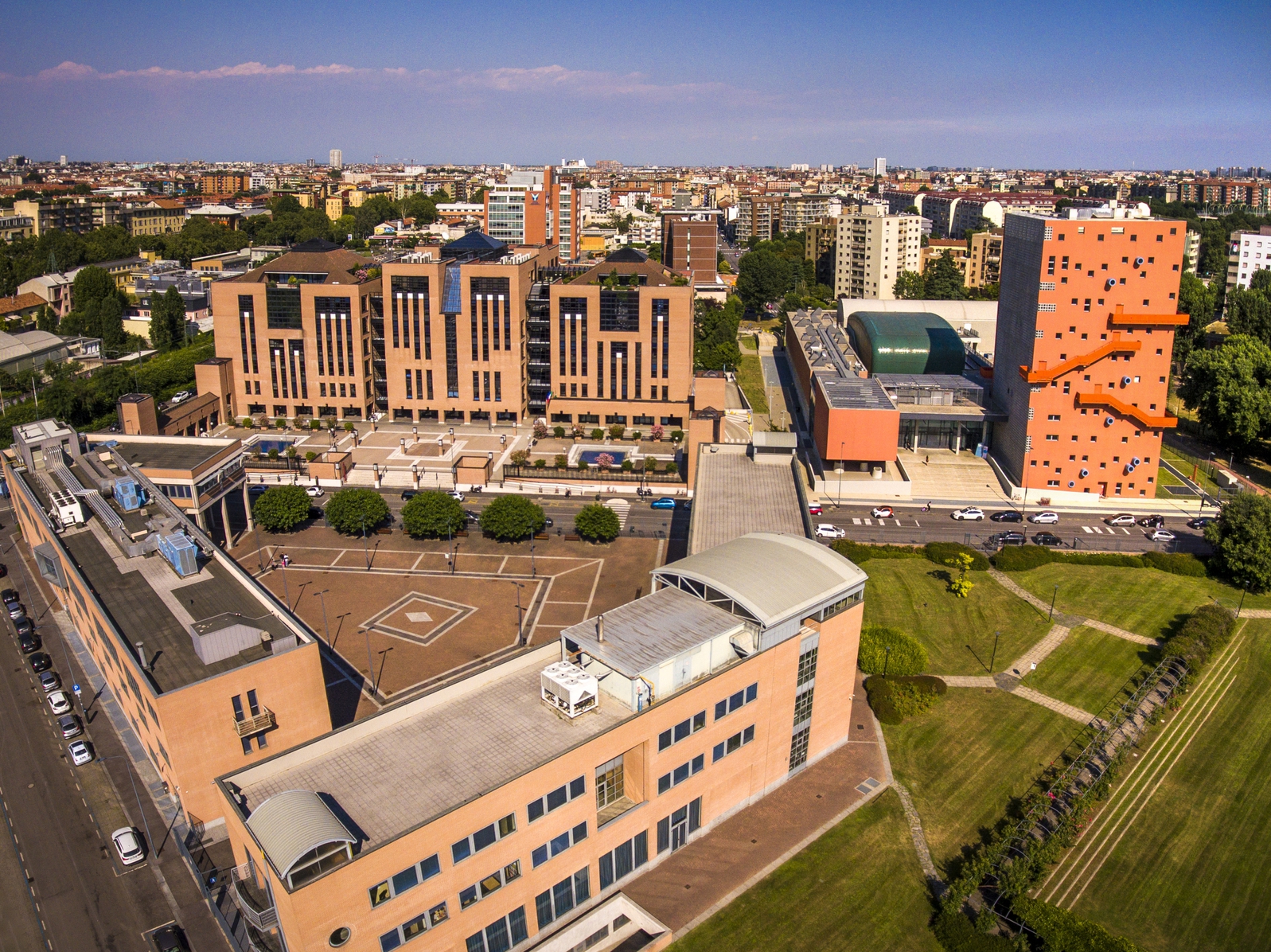 What Makes so Special Studying in Milan
Studying in Italy, the eighth largest economy worldwide, and in the center of excellence in the heart of business in Italy is nothing less but a great chance to begin your career. In the first year after graduation with a Master's from IULM, 78% of the students successfully find a job.
Until then, your three-year stay can be more than only attending classes and studying. Milan, the Lombardy region, and the whole country with 58 UNESCO-protected heritage sites offer so many historical places, attractions, and events that you will realize that your stay is enough to visit.
Gothic cathedral Duomo, Leonardo da Vinci Science & Technology Museum, Teatro alla Scala, Sforza Castle, and "Milan to drink" time at Navigli are some must-visit places in Milan. It's up to you; make a wish.
And yes, every day you can enjoy Italian cousin, pizza, lasagna, fish, focaccia, and many more meals from the long and tasty Italian menu, accompanied by a glass of wine. Before moving there, you should know that Italians enjoy the meal a lot and significant time on that.
You should get used to lunch in the afternoon between 12-4 p.m. and have dinner after 7 p.m. In between, you can rarely find an open restaurant. It sounds strange, but think about how often you have seen overweight Italian.
Many other beauties are there, yet, we will leave it to you to explore and enjoy.
Conclusion
This first university in Italy in the field of communication and public relation offers new educational frontiers and prepares students for the dynamics of the world of work. Becoming a student at a university that constantly follow trends and adapt to changes, you know that you'll get the contemporary education and skills required and applicable in today's working environment.
Learning from prestige professionals from successful communication and hospitality companies opens new horizons for beginning your professional career. And all of that in Italy, combined with heritage, tasty food, and Italian lifestyle.
Don't think twice but contact EAC to get all details about the program, requirements, and deadlines. The experienced and professional team is waiting for you to respond to all your questions and support you in this decision-making process. So, call EAC and schedule an advising meeting for free.
Make the first step and next steps you will make together with us.