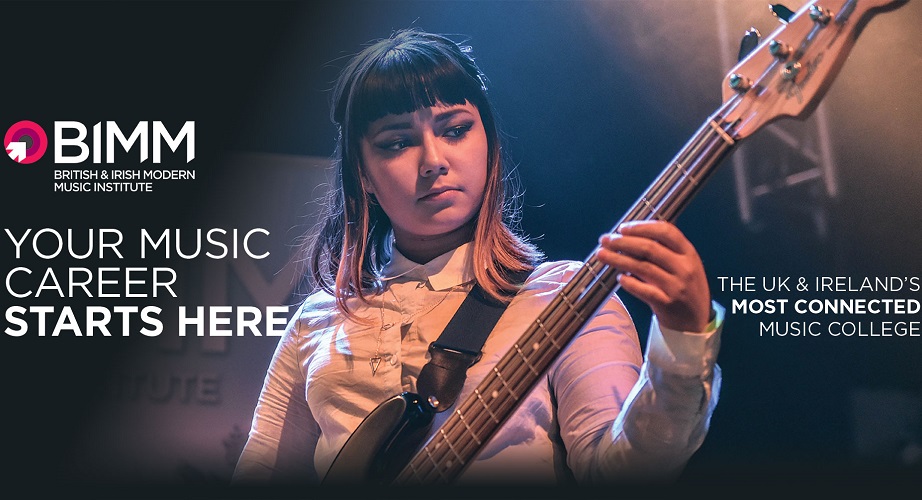 BIMM is the largest and leading provider of music education in Europe. For over 35 years, we've taken raw talents and turned them into industry professionals, earning a living doing what they love. And as you'll see from our graduate employment statistics – as well as world-conquering BIMM alumni like James Bay and George Ezra – nobody does it better.
We've got the next-generation facilities at our eight colleges in London, Berlin, Dublin, Manchester, Bristol, Birmingham, Hamburg and Brighton. We've got the experienced tutors who've done it for real, and contacts across the local, national and global music industry. And we'll give you the skills, experience and industry contacts to break into your chosen field.
Stop dreaming and kick-start your music career at BIMM. We're ready when you are.

MUSIC CITIES
Nobody ever conquered the music industry from their bedroom. Dive into the thick of the action at BIMM's eight colleges in the world's loudest cities. Whether you study at London, Birmingham, Manchester, Brighton, Bristol, Dublin, Berlin or Hamburg, you'll be right at the beating heart of the local scene.
EXPERT TUTORS
BIMM's crack squad of expert tutors don't get their lesson plans out of dusty textbooks. Every one of them is an active player and acknowledged specialist in their field – out there, doing it for real and uniquely placed to pass on the up-to-the-minute knowledge that will prepare you for the modern industry.
DEGREE COURSES
Our degree courses are constantly refreshed to address the shake-ups in a fast-moving industry. Our hand-picked tutors are ready to pass on the real-world technical skills that will break you into the business and let you shine once you're there. Our A-list guest lecturers will reveal what it takes to hit the huge-time, while our web of international connections will make the world your playground.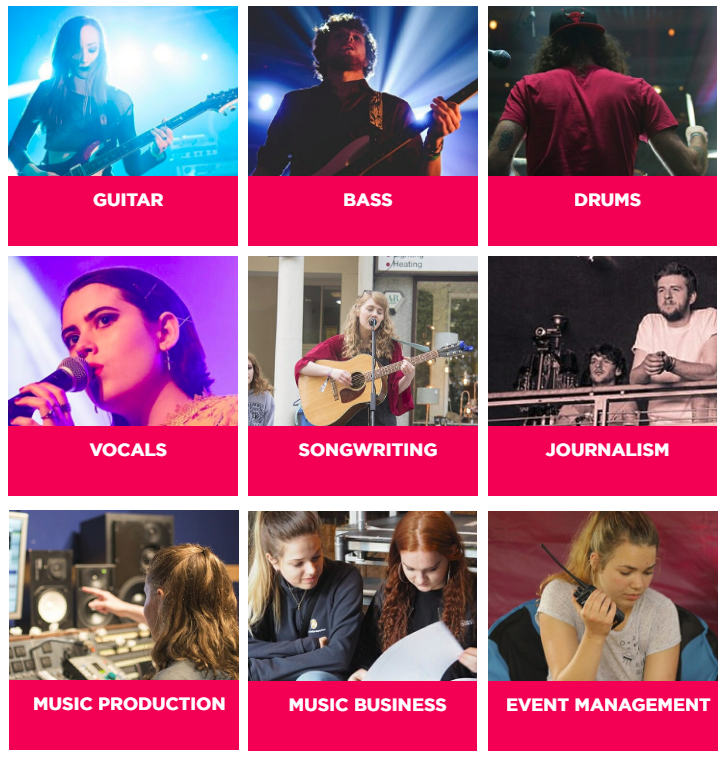 EMPLOYABILITY & CAREERS
We're proud of the fact that 86% of BIMM alumni are in employment six months after graduating – and that 83% of those are working within the international music and creative industries. But behind those impressive statistics, you'll find a thousand personal stories of music lovers who turned their daydreams into a career, whether that means working as a pro songwriter, session player, producer, events manager, music journalist or global superstar (we've taught a few of those at BIMM, too).
SUCCESSFUL ALUMNI
From global stars like James Bay and George Ezra to the countless top songwriters, session players, producers, journalists and managers who took their first steps at BIMM, our graduates are really going places. Maybe you'll be next?
Check out some of our many alumni below, get inspired – and get enrolled through our local representative EAC Skopje.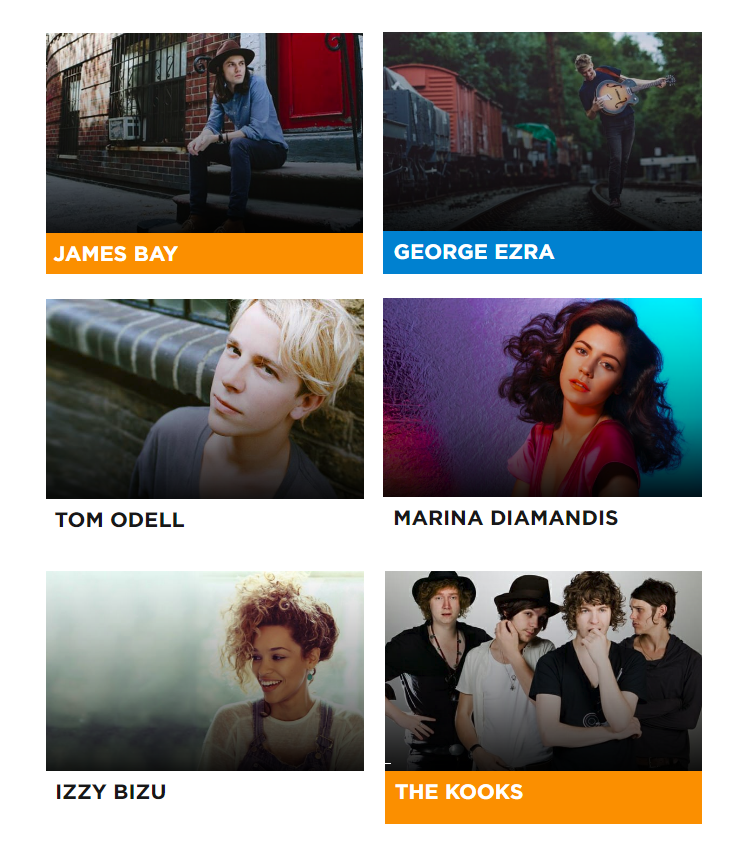 For more information about the required documents, application procedure, scholarships and deadline, schedule an appointment with our local representative EAC Skopje.
Please refer to EAC office for fast and successful application process and to apply for scholarship.
Our services are free of charge.
Educational Advising Center, EAC
Str. Dame Gruev 14 A
1000 Skopje, R. Macedonia
T/ F: +3892 32 46 304
M: +38975 39 83 49
E-mail: oicsk@oic.org.mk
web: www.eac.org.mk