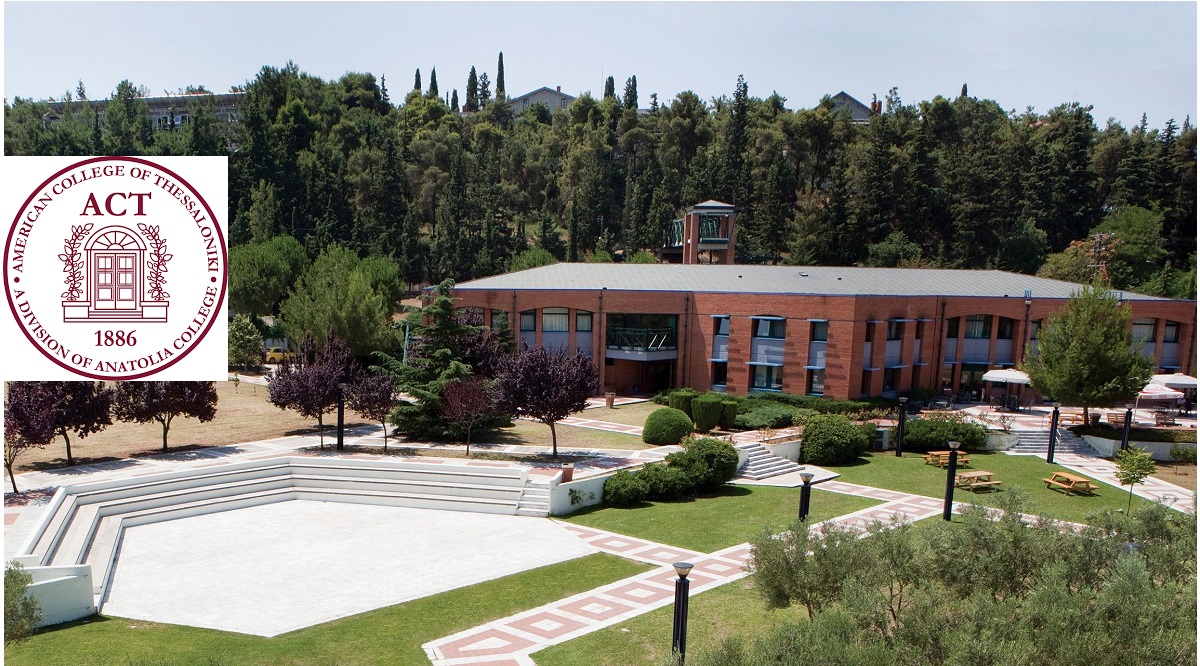 Have you thought about leading your own business, or is it expected of you to inherit the company your parents have established? For sure, they will transfer all the knowledge and experience they have. Yet, the established business should fit future trends while leadership and managerial style to be applicable to the Southeastern Europe mentality.
American College of Thessaloniki has developed BS in Business Administration exactly for these specific needs. This program enables students to run entrepreneurial activities throughout Southeast Europe and, even more, to make them successful international managers. On top of it, if you wish to study abroad but still have constraints about going far from home, then Thessaloniki is probably the choice that fits all your needs.
Programs at the American College of Thessaloniki are not Business oriented only. You may also find Bachelor's programs in Business Computing, Computer Science, Psychology, and many more there. This article will make closer the curriculum of Bachelor's and Master's programs to you and uncover the opportunities you have to study at ACT.
Keep reading and get more familiar.
Why Choose the American College of Thessaloniki?

American College of Thessaloniki (ACT) is a tertiary division of Anatolia College. ACT was founded in 1886 by American Protestant missionaries located in Asia Minor and was relocated to Thessaloniki nearly 100 years ago.
Today, ACT is a world-class college that provides a high-quality, multidisciplinary, skill-based education where the student is at the center of the educational experience. The College is committed to academic and professional excellence, building its students with problem-solving skills and developing critical thinking, respect, and responsibility. As a result, ACT is becoming a renowned international institution contributing to a sustainable society.
The environment is international, innovative, and flexible, meeting the student's needs and based on the principles of the American liberal arts educational philosophy and Greek heritage. Classrooms at ACT are small, with an average of 18 students per class; this ratio allows contribution by every classmate.
Every student has a dedicated mentor for guidance throughout their studies and for consulting about academic needs, while career service offers assistance to pursue their career. Students who graduate from ATC are principled and open-minded citizens of the world.
ACT's comprehensive curriculum offers Bachelor's degrees, a Master of Science (MS), and a Master's in Business Administration (MBA) programs. The combined degree programs are made in collaboration with the US & EU educational institutions.
ACT is accredited in the United States by the New England Commission of Higher Education (NECHE), validated by The Open University, UK, and has been granted a license by the Greek government to operate as a "College."

Undergraduate and Graduate Programs at ACT
You may find seven 4-year undergraduate major programs that you can combine with a minor one from another division or discipline. Keep reading and have a look at more details about each study program.
BS in Business Administration
ACT has developed a 4-year business program, based on the US business curriculum approach, with a comprehensive view of management, focusing on fostering entrepreneurial management approaches applicable in the region.
By joining this program, you will be prepared to lead entrepreneurial activity throughout Southeast Europe over the upcoming decades. Moreover, you will be challenged to grow up into a successful manager and leader internationally.
If your ambition is to become a general manager or executive, BS and BSc (Hons) in Business Administration – Entrepreneurial Management is the program for you. This program prepares students for various business or consulting positions and a career in human resources management, while the management courses will build your leadership and negotiation skills.
For those who have no limits and are willing to move on a global financial market, BS and BSc (Hons) in Business Administration – International Business & Finance is suitable for them. This program will prepare you for a career in financial management, to understand global movements and information, and implement financial and trading strategies.
Some candidates are more customer-oriented; therefore, ACT has created BS and BSc (Hons) in Business Administration – Marketing. To become a successful marketing manager, you need to learn to identify the potential customers, their needs, and how the company's products or services will satisfy their needs. By learning market research and analysis, management, business administration, and other courses, you'll be ready for sales, retail, marketing, or advertising role.
Tourism today is more than offering the gifts of nature and the planet Earth has given us. It requires market analysis, opportunity identification, and putting investment in the right place and time. BS and BSc (Hons) in Business Administration – Tourism will teach you exactly the theory and practice you'll need for a successful career in local and international tourism and hospitality organizations.
BS in Business Administration does not stop here but offers a combined degree in collaboration with partner universities from the US and UK. If you are curious about these programs, contact EAC for more information.
BS in Business Computing and BS in Computer Science
Each of these programs provides theoretical knowledge with practical skills needed today by worldwide organizations and companies and combines computing studies with business.
If you are looking for a program that, at the same time, covers programming, databases, multimedia, networking, and the web, with a focus on fundamental areas of Business such as Management, Marketing, Finance, and Economics, a BS in Business Computing is the right one. This program builds skills and capacities for understanding the business, analyzing business-user needs, and making students competent to design and implement information systems.
BS in Computer Science aims to enable students with knowledge, skills, and inspiration for innovation and research in computer science at NECHE and QAA standards. In addition, you will develop cognitive and problem-solving skills and build a professional and entrepreneurial attitude.
BS in Biological Sciences
After 15 years of experience and collaboration with Northeastern University and Washington University, ACT provides a solid program with scientific knowledge from the molecular to the ecosystemic level. Thanks to well-equipped laboratories and practical experience, you'll grow scientifically and may become a member of the academic community.
BA in Political Science & International Relations
This Bachelor's program is particularly applicable to American and EU politics, contemporary Balkan and Aegean affairs, international law and organizations, gender, and globalization. The theoretical and practical approach prepares students for careers in governmental institutions, non-governmental organizations, international organizations, and private industry. You can also combine this program with a minor one from another discipline.
BA in English, Communication & New Media
With this program, a combination of Language and Literature or Communication and New Media, students gain various career opportunities such as media outlets, communications, content creation, publishing, or education. BA in English – Communication & New Media provides a solid background in literature, linguistics, media, and cultural studies. In addition, students will develop analytical and creative skills, critical thinking, and creativity. After completing the program, you will become a more astute reader, writer, thinker, and communicator with confidence and an open mind.
BS in Psychology
This program is created based on prevalent UK and US standards with a contemporary approach toward today's academic and professional trends. You will become familiar with clinical, developmental, educational, counseling, experimental, social, forensic psychology, and neuroscience. In addition, this program includes practical experience in designing and carrying out psychological research, so you will learn to evaluate and report the results of the conducted research.
Once you complete your undergraduate studies, you can continue your educational journey by choosing one of the following Master's programs:
MS in Hospitality and Tourism Management
MS in Industrial Organizational Psychology
MBA – Master of Business Administration
In addition, you can also find certificate programs, parallel studies, or abroad programs. For more details about each program, schedule an advising session at Educational Advising Center (EAC) and find out what makes you eligible to apply.
Affordable Tuition Fee and Admission Process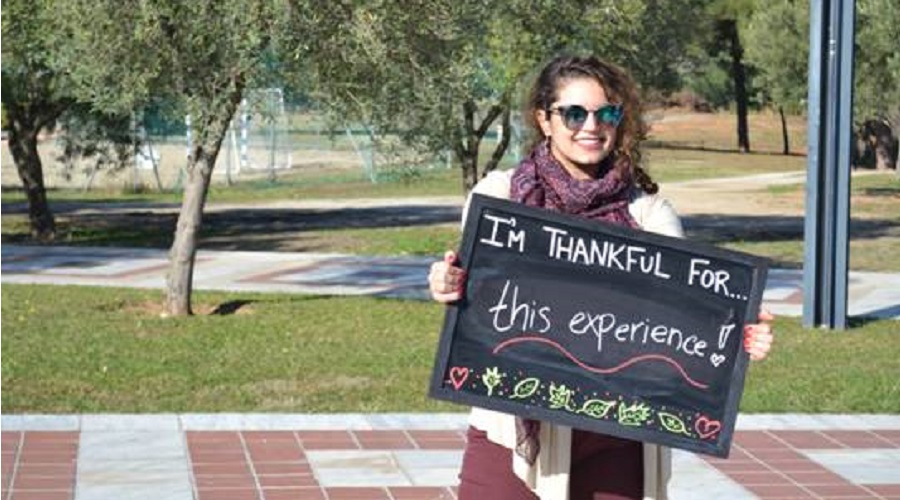 ACT is a private university; however, tuition fees seams affordable if you consider the potential financial aid.
Tuition at ACT is charged per credit hour, where one credit hour costs 286 EUR, or about 8.600 EUR annually. Additional costs should be considered, like €70 non-refundable application fee, a €35 library fee, €200 one-time freshman fee, or Lab fees that vary depending on the course.
You can apply for financial aid scholarships, available for international undergraduate and postgraduate students, according to student or family financial need, as appropriate, and academic merit within College budget limitations. Statistics say that 3 out of 4 beginning undergraduate students received financial aid.
For all the details about tuition fees, method of payment, and scholarship requirements, contact EAC.
The admission process is standard and straightforward. With the application form, you should provide standard documents such as an official high school transcript of grades translated into English, an official high school or IB diploma, official evidence of English proficiency (e.g., TOEFL iBT SCORE 80), and a personal essay. ACT will respond in two weeks after receipt of the complete documentation.
Coming from a non-Schengen country, you will need a visa, permission to stay, and a bank account to regulate your stay completely. It sounds complicated, but don't worry; EAC is here to lead you through the process. Don't get stressed and waste time; instead, ask for EAC assistance.
Campus and Stay
Study at ACT in Thessaloniki: Sun, Sea, and Frappe, or more?
Most of us know and probably have been to Thessaloniki, mainly for leisure. Famous frape next to the sunny coast, funny shopping across Tzimiski street, and tasty launch in the nearby tavern. But, the modern and fancy Thessaloniki, the second largest city in Greece with an average of 219 sunny days in the year, offers much more than a one-day pleasure.
A rich and long history is placed in this old city founded in 315 B.C. this one million population city hides numerous monuments from the Byzantine period, historical museums, and ancient ruins. In 1997, some of the early Christian and Byzantine sites of Thessaloniki were declared by UNESCO as World Heritage Monuments.
Thessaloniki, or in Greek, "Victory of the Thessalians," got its name from Thessaloniki, the wife of King Cassander and half-sister of Alexander the Great, to commemorate the victory over the Phocians with the help of Thessalian horsemen. The spacious harbor is built during the Roman time.
During the Byzantine Empire, Thessaloniki became the second largest city of the whole Empire after the capital Constantinople. At that time, trade became the main occupation of people in Thessaloniki. So, you see why even today, Thessaloniki is an attractive place for shopping and trade.
If you have seen some of the mosques and baths, they survived the Ottoman occupation.
On top of that, you probably haven't heard that one out of 10 residents is a student, national or international. This fact is more than just a simple welcome to international students to study in Thessaloniki. Plus, it is well-connected highways with regional towns, only 200km from Skopje, 320km from Pristina, or 400km from Tirana.
Moreover, ACT offers a variety of activities for students. For example, there are organized trips to UNESCO sites, Olympus, Pozar hot springs, or sailing at the Aegean Sea.
You can join different clubs, cultural events, athletics, societies and organizations, workshops, or special lectures. Tennis, basketball, soccer, and volleyball are available sports activities during your stay. A licensed psychologist and mental health professional support are also available.
At ACT, you can count on the Career & Alumni Services office to help you to plan your career. Coaching, internships, or job searching and interview preparation is the support you can rely on.
So, if you want to study abroad but feel insecure about being far away from home, ACT in Thessaloniki is your best destination.

Conclusion
Studying abroad is a big challenge for every student. Moving abroad in unknown environments is not easily acceptable for everyone. It requires a strong willingness to adapt to a high level of internationally recognized programs and, at the same time, adapt to a new town and habits.
ACT offers a great solution for those who want to gain high-quality education and stay in a more familiar environment close to home and friends. Find out how ACT can meet your expectations alone or with EAC assistance.
EAC, the local partner of ACT, has built its professional expertise for over 20 years. Their free-of-charge advising session will answer all your questions and spare time to find the answers on your own.
Call EAC and schedule a meeting. The dedicated advisor will introduce you and guide you throughout the whole process. Get all the information you need to decide where to continue your undergraduate education. Thessaloniki sounds excellent, isn't it? Joining the lovely town for study with Bachelor's program that meets your needs can be a win-win solution and a unique life experience.