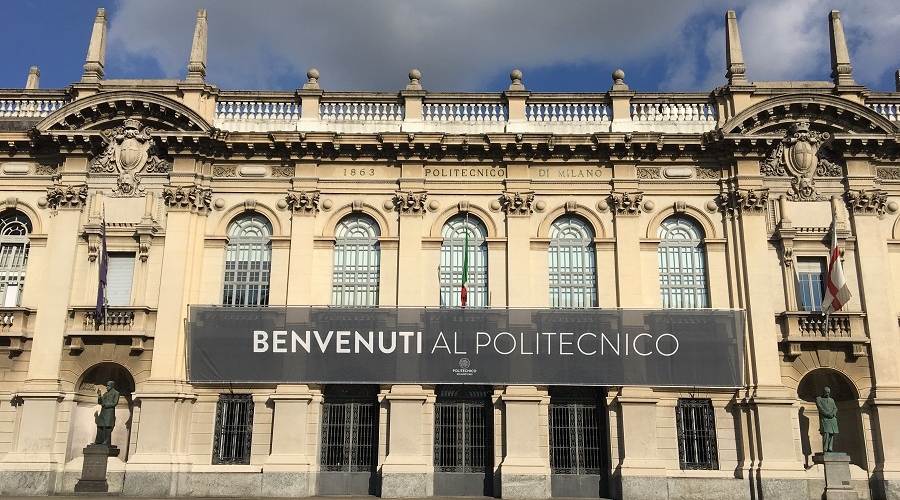 Among the most outstanding technical universities in Europe, Politecnico di Milano offers high quality teaching and a variety of postgraduate programmes in Architecture, Design and Engineering.
According to the QS World University Rankings 2015, Politecnico di Milano was ranked:
• 1st university in Italy
• 7th technical university in Europe
• 24th technical university in the world
EAC SKOPJE is a regional representative for Politecnico di Milano.
Master Programs in English:
Aeronautical Engineering
Architectural Design and History
Architecture and Urban Design
Architecture – Building Architecture
Architecture – Built Environment – Interiors
Automation and Control Engineering
Biomedical Engineering
Building and Architectural Engineering
Chemical Engineering
Civil Engineering
Civil Engineering for Risk Mitigation
Computer Science and Engineering
Electrical Engineering
Electronics Engineering
Energy Engineering
Engineering Physics
Environmental and Land Planning Engineering
Geoinformatics Engineering
Landscape Architecture – Land Landscape Heritage
Management Engineering
Management of Built Environment
Materials Engineering and Nanotechnology
Mathematical Engineering
Mechanical Engineering
Music and Acoustic Engineering
Nuclear Engineering
Space Engineering
Sustainable Architecture and Landscape Design
Telecommunication Engineering
Urban Planning and Policy Design
*From academic year 2019-20 Laurea magistrale programmes in Design accept students only in the first semester of the academic year (September intake)
Official deadline for submitting documents online: July 20th, 2019
The application procedure requires part of the original documents to be submitted to EAC Skopje so they can be sent via post to Milan by the office of EAC Skopje.
Deadline for submitting required documents to EAC Skopje is July 17th, 2019
For more information about the required documents, application procedure and scholarships, schedule an appointment with our local representative EAC Skopje.
Please refer to EAC office for fast and successful application process and to apply for scholarship.
Our services are free of charge.
Educational Advising Center, EAC
Str. Dame Gruev 14 A
1000 Skopje, R. Macedonia
T/ F: +3892 32 46 304
M: +38975 39 02 18
E-mail: oicsk@oic.org.mk
web: www.eac.org.mk